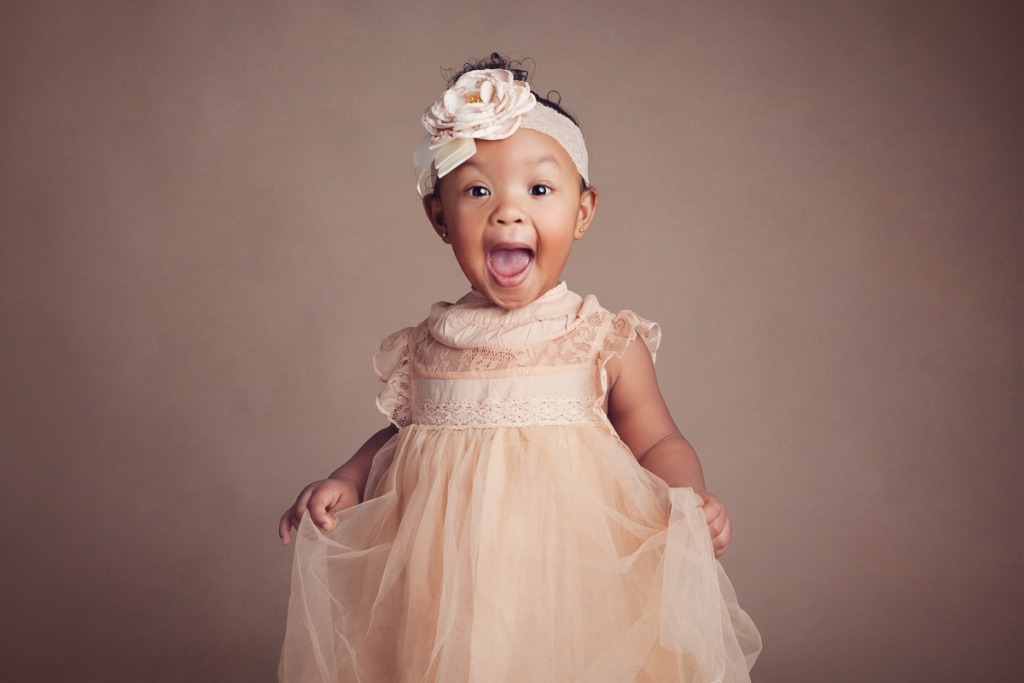 This is just a part of some of my best sessions from baby and children photography that I wanted to share with you. Of course, you can check out the whole baby and children gallery and view my whole portfolio.
Even as a specialized newborn photographer, I get a lot requests to do baby and children photography.
That's nothing to wonder about. Actually, it's expected.
Taking pictures of children is an important moment in life of any family. The kids will never be so playful, young and beautiful, and more than everything, willing to do a photoshoot.
As they get older, they have more and more ideas of their own. At this stage, they are still totally yours. Enjoy those moments, and see how other parents get to enjoy them too!
---
Jordyn, 1 Year
November 19, 2018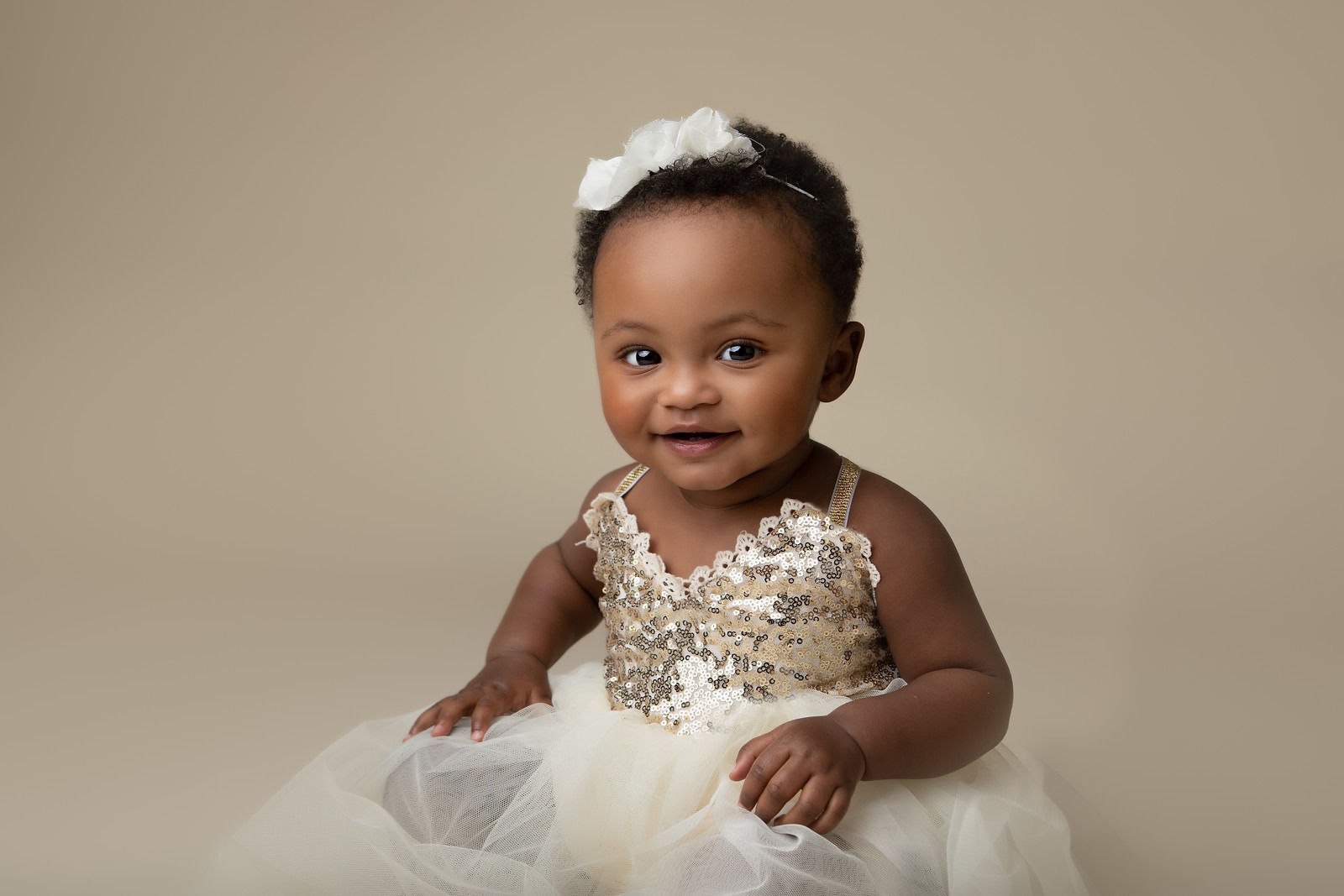 Jordyn was really like a little princess during the photo session in my home studio. Not only she enjoyed herself in these cute outfits, but she completely got into the character – had a blast posing and being in front of the camera.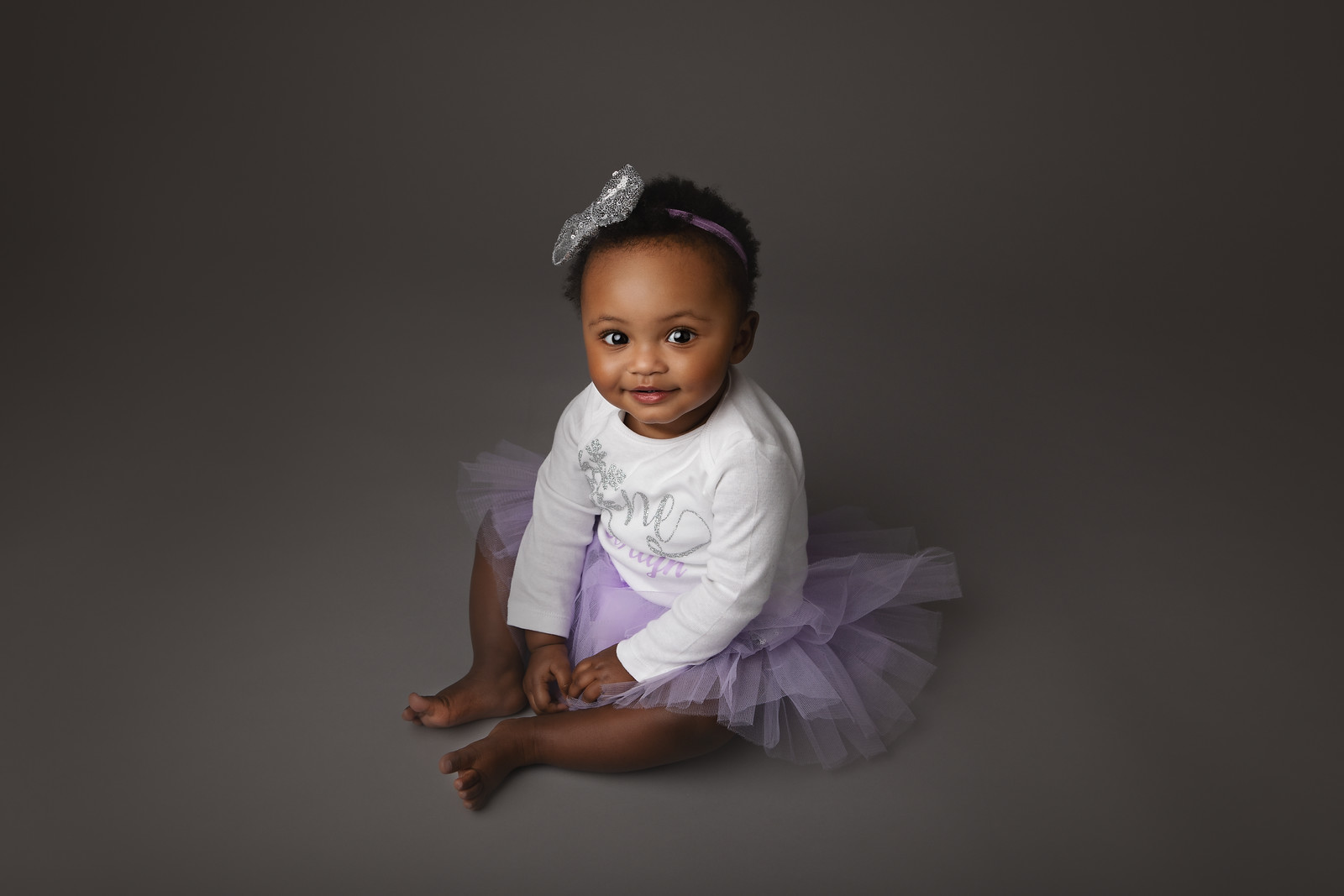 Even though I have the whole spectrum of props for baby photography, for the best result children photographer sometimes needs only a model with a great personality.
These stunning baby photos of Jordyn are more than a convincing proof!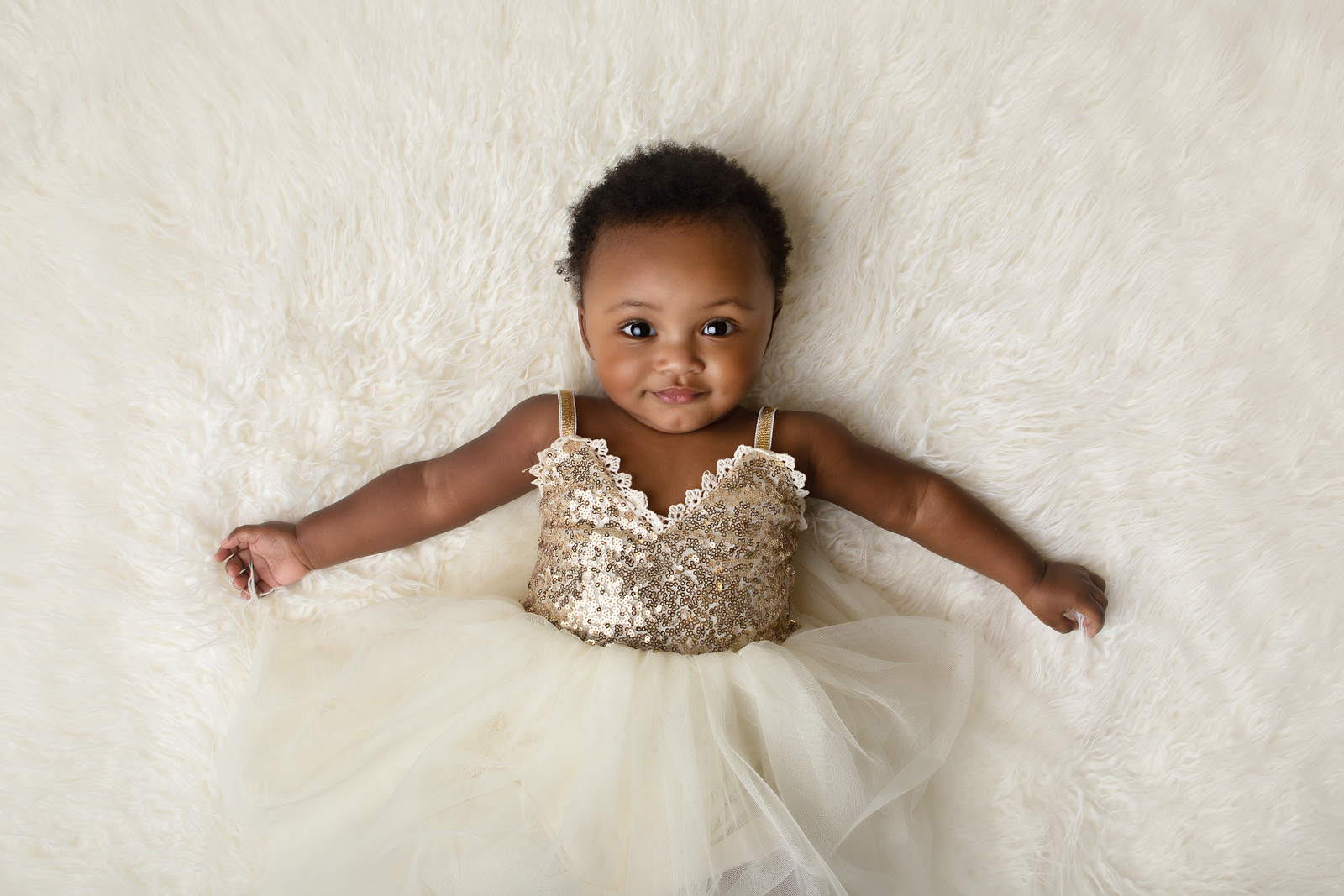 ---
Sisters Riley (6 years) and Brooke (4 years)
November 4, 2018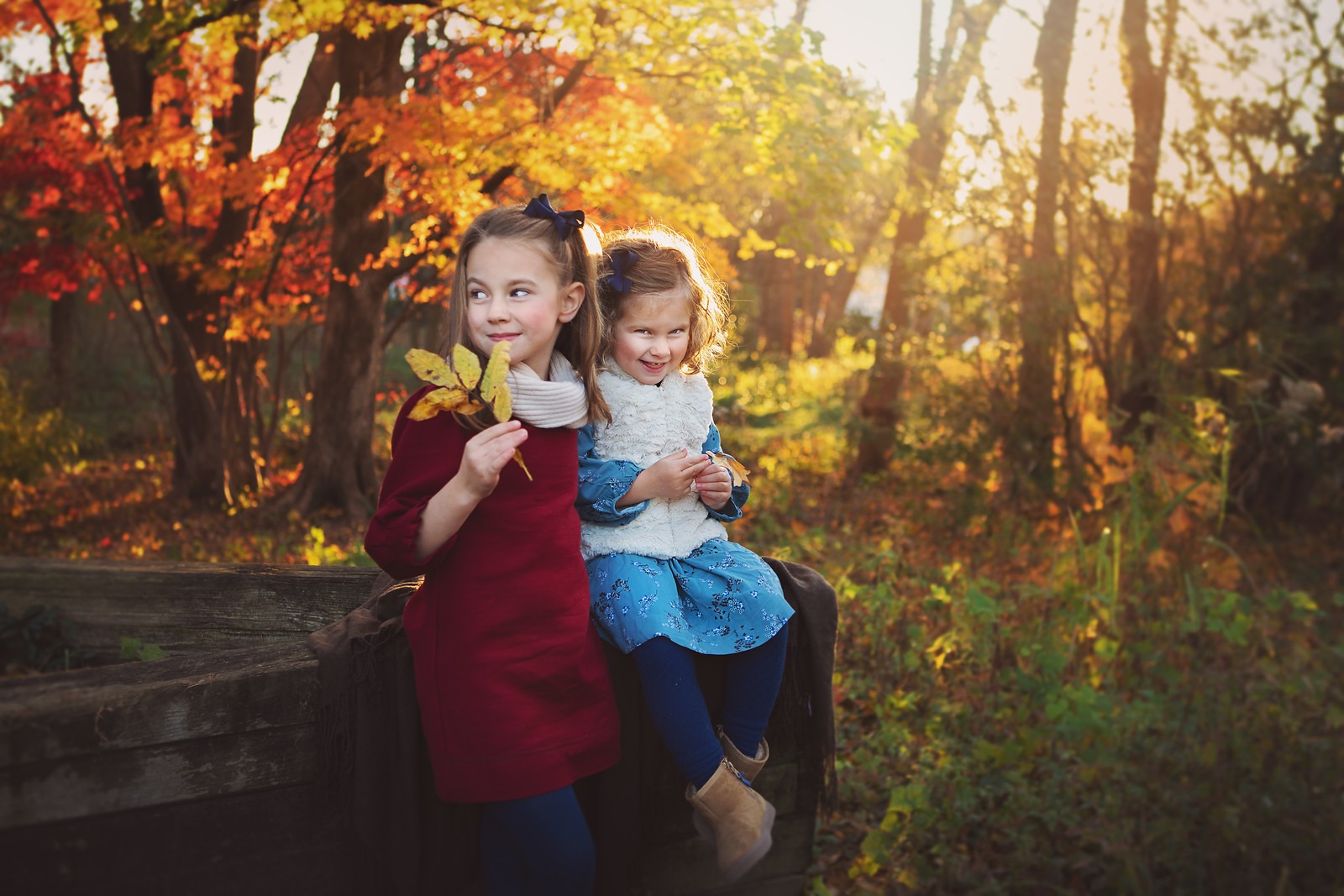 Autumn was creating a great backdrop for our outdoor photosession. We didn't need any special props, because nature was providing all the toys and props we needed so that these two beautiful sisers can enjoy a brisk day in woods.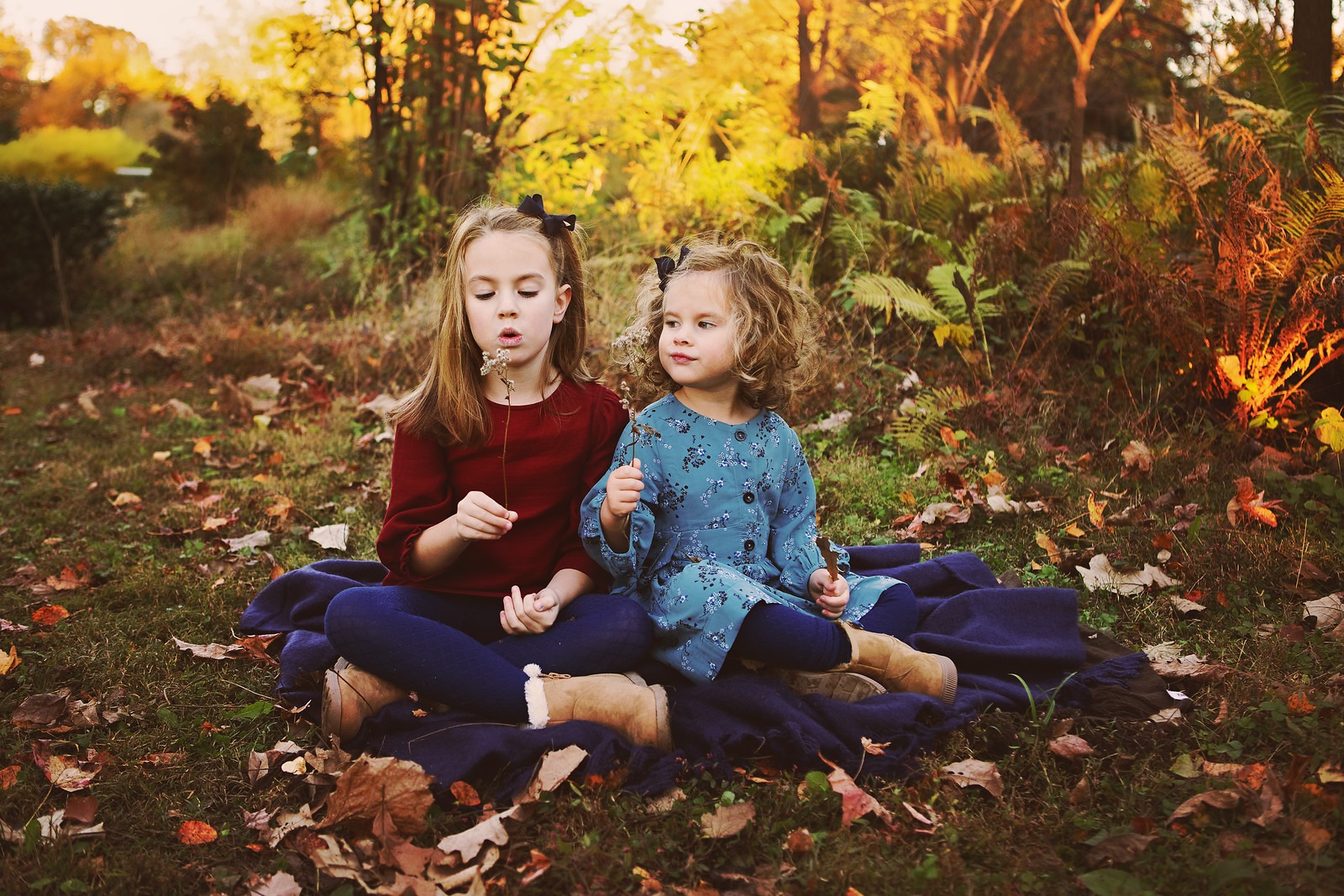 Their relationship is so mesmerizing – such different personalities, but with such an understanding for each other only sisters can have.
I think it's so funny how these photos portray their age – Riley was all about getting the right pose, while Brooke just wanted to be goofy and have fun.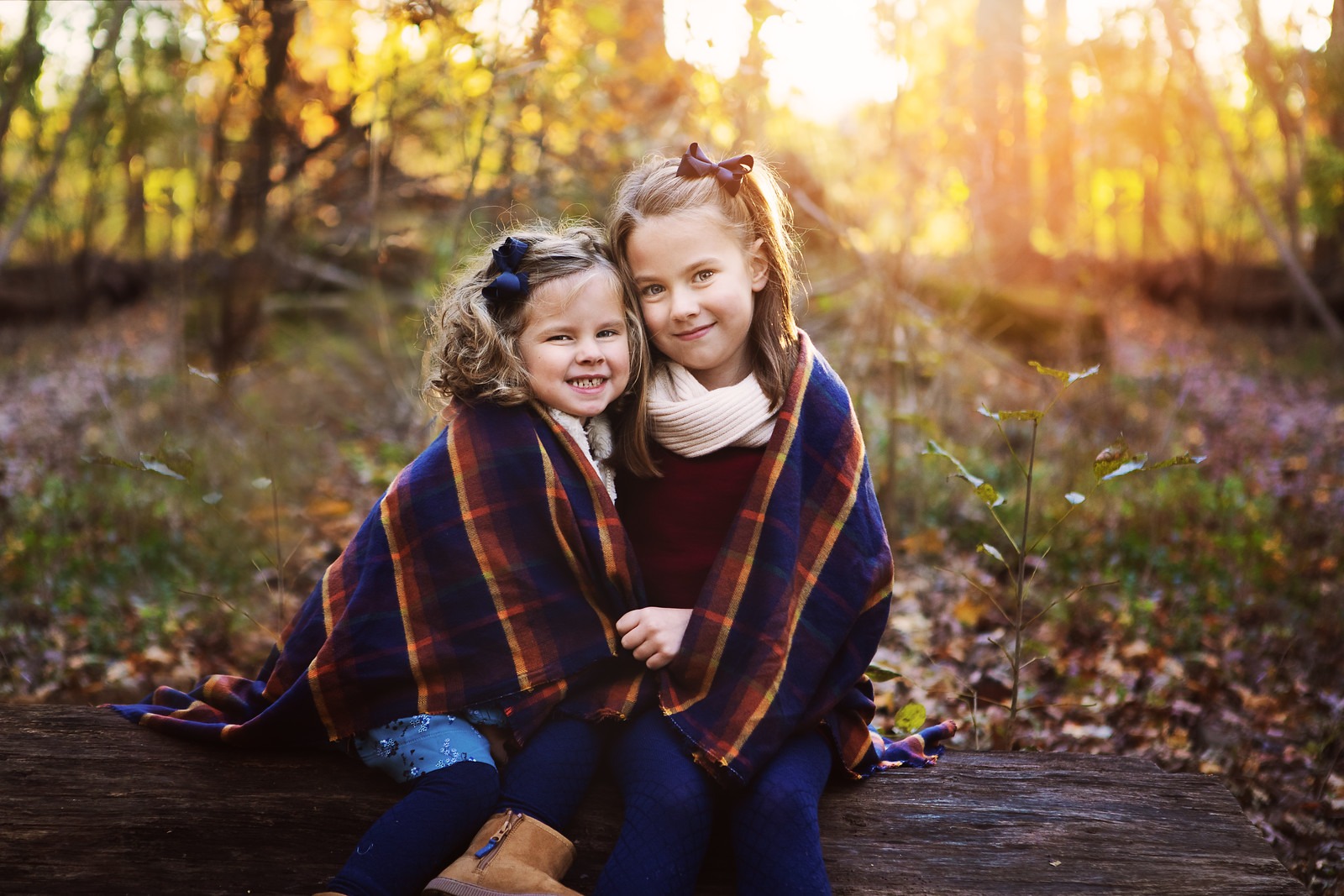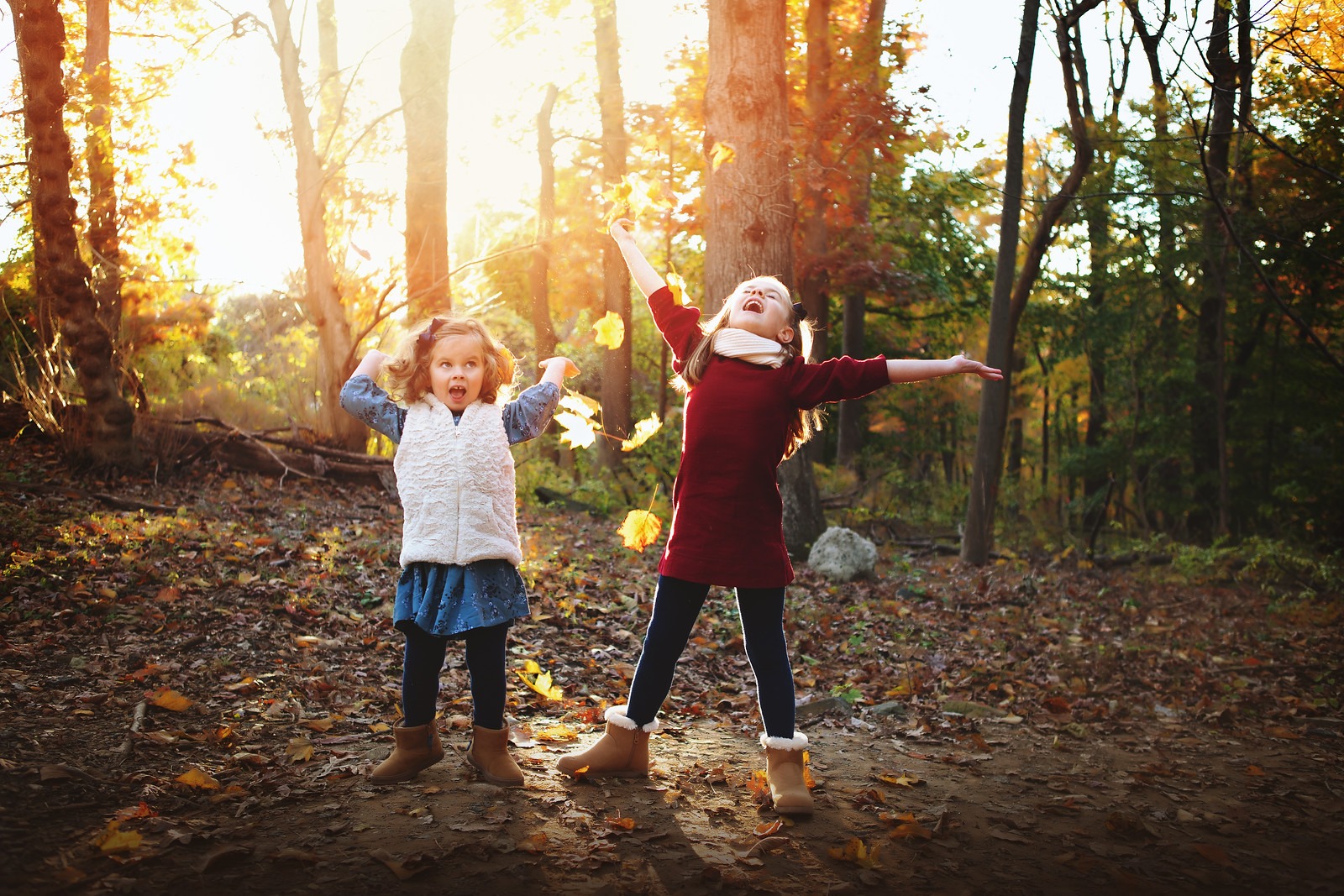 The thing I love most about baby and children photography is sincereness – kids are just being themselves without worrying about their outfit and hair. Mixed with beautiful shades of autumn leaves, that's when the best photos are taken.
---
Lily, 6 Years
October 21, 2018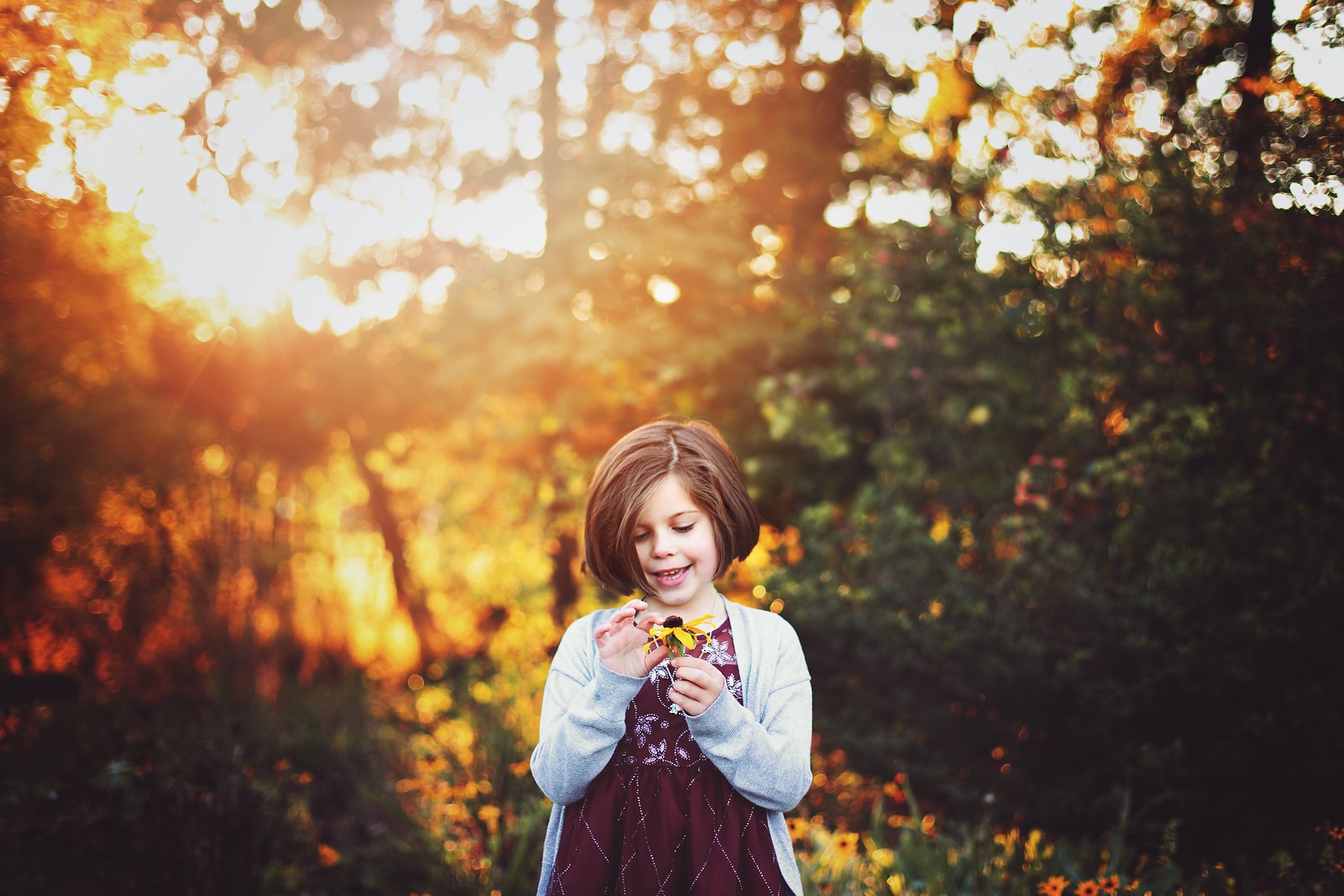 This beautiful sunset in Baltimore Arboretum was made even more magical by Lily's smile. She had amazing energy and saw the whole photoshoot like a game. A game she nailed!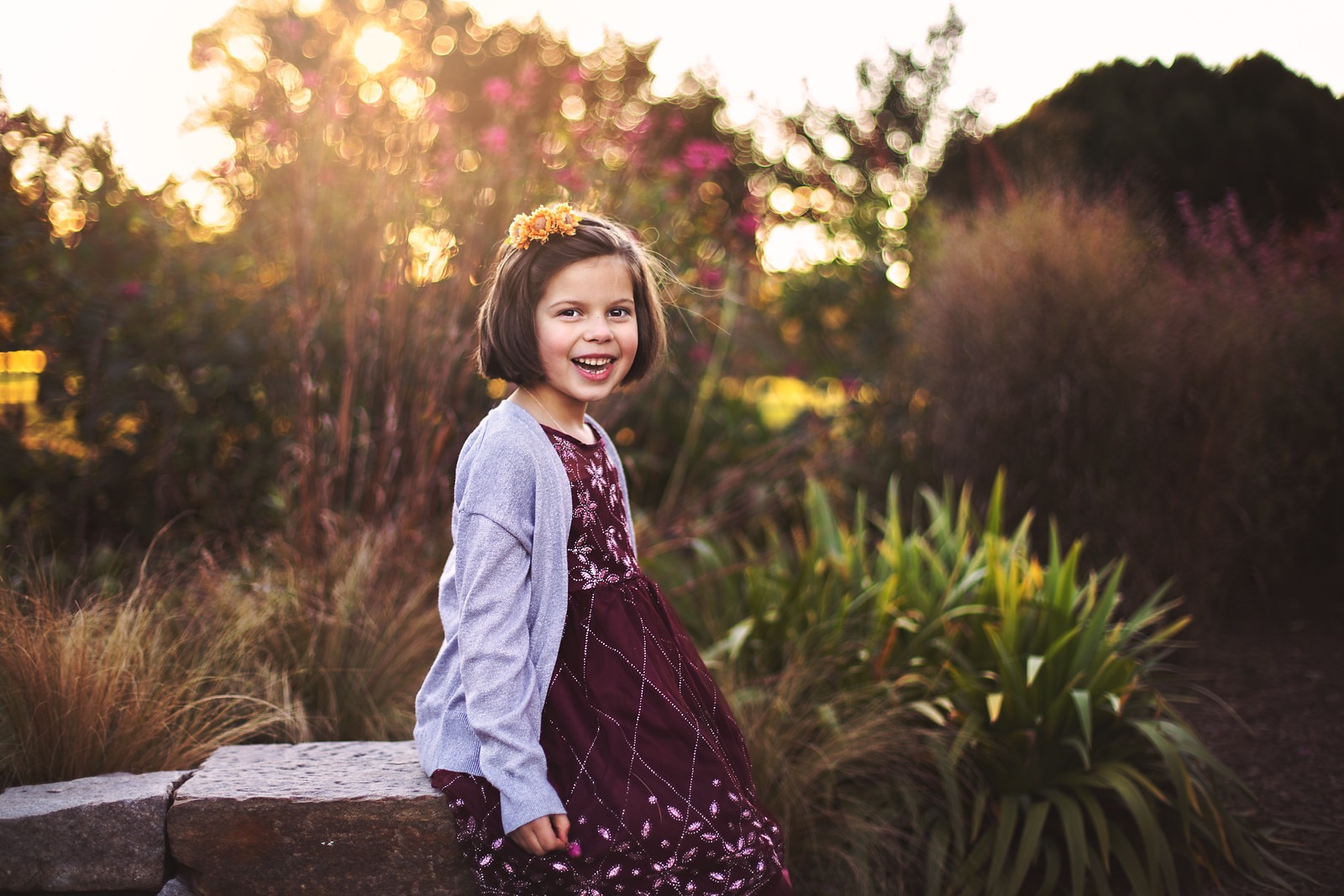 This little girl loves being in nature and playing outside, so the outdoor photoshoot was an obvious choice. No matter how witty and sometimes naughty kids at this age can be, pictures from baby and children photoshoots always capture purity and innocence. That's why I love being a children photographer.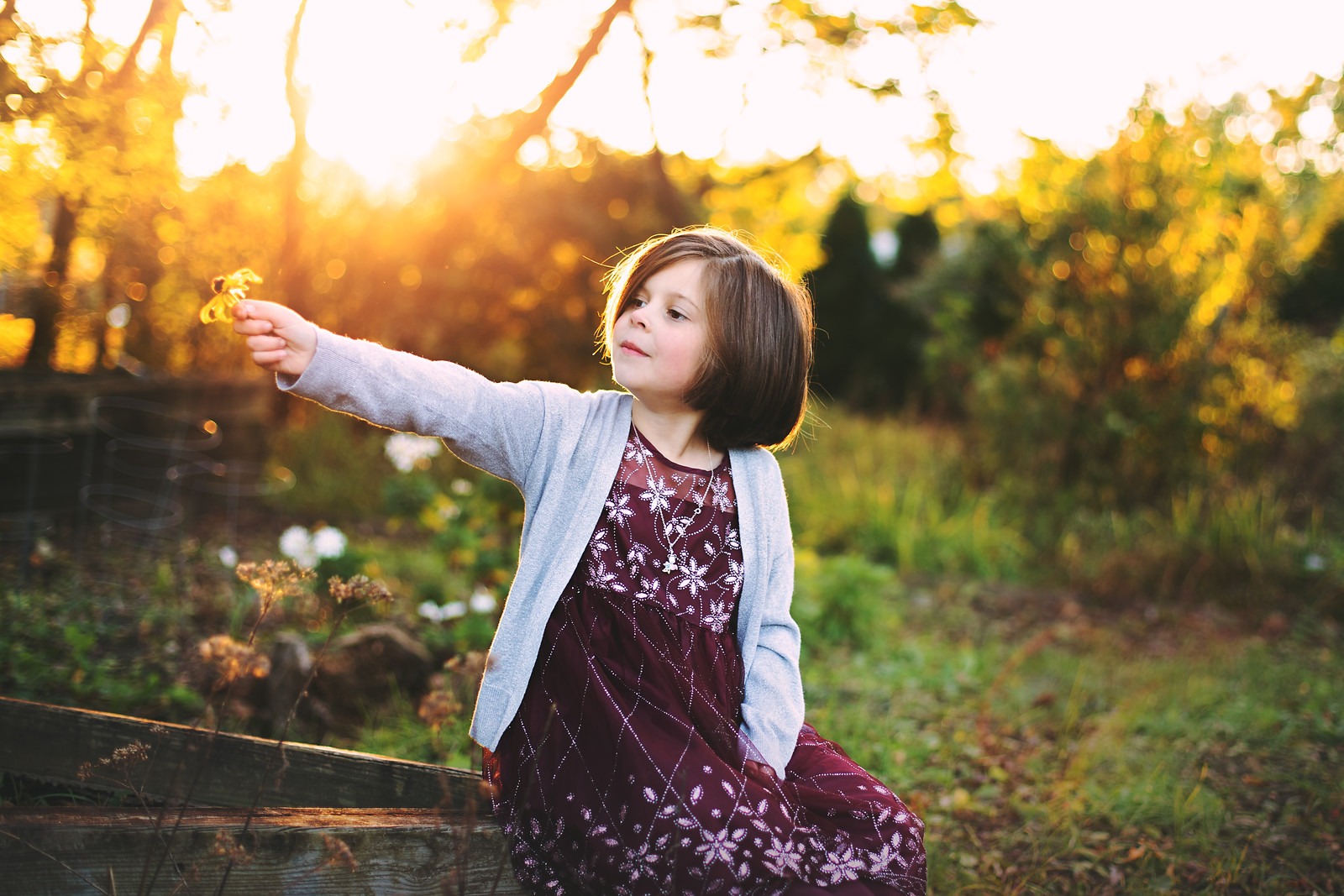 ---
Spring Session in Baltimore with Mila
May 11, 2018
What a magical evening with Mila! Spring finally woke up, flowers showed their best colors and Mila prepared her best smiles for this outdoor photo session.
This is just a little sneak peek, before busy Mother's day weekend.
I took this photo, convinced that the strength of her smile could move the world!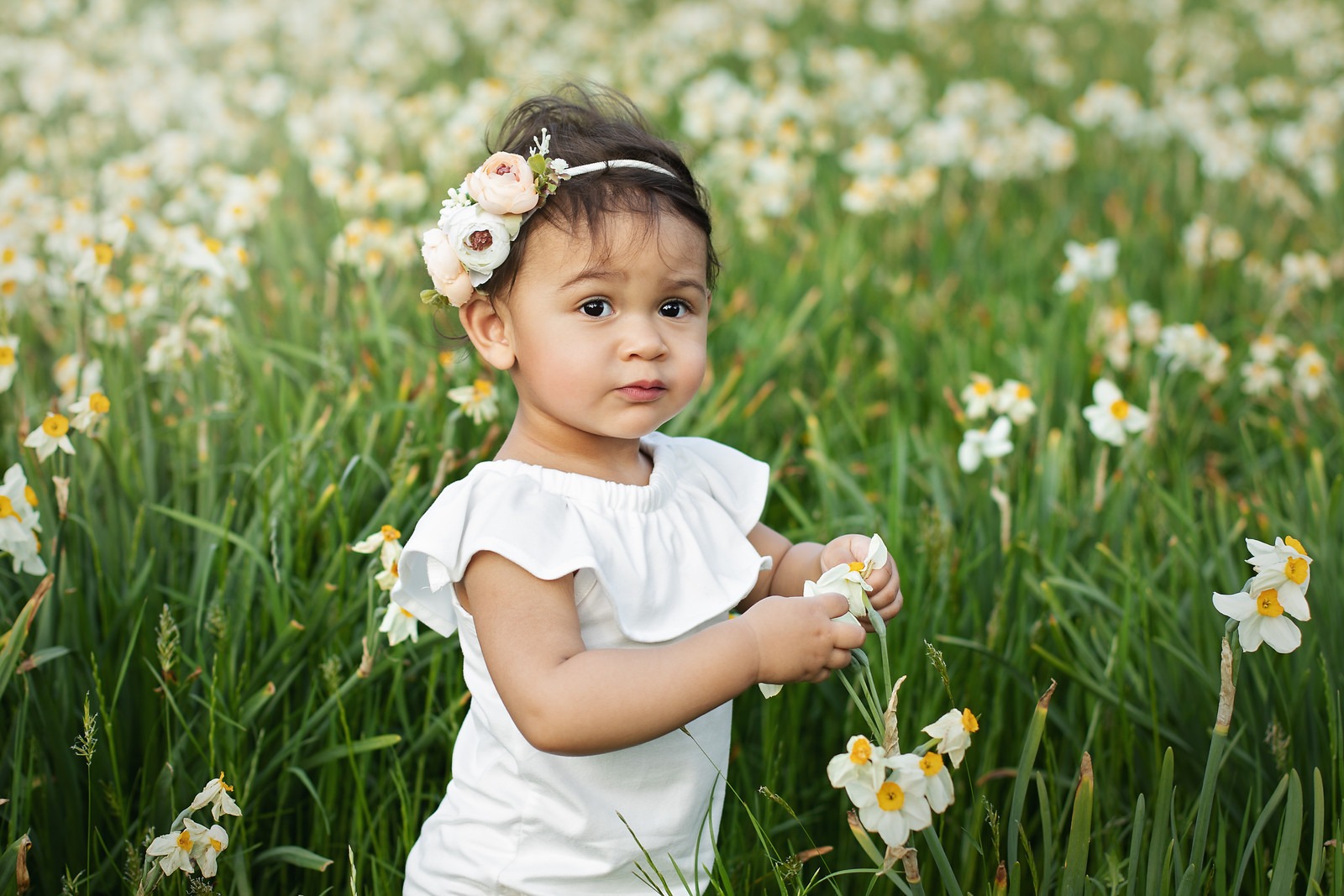 Undisguised emotions, curiosity and unlimited energy make babies and children the best models for a professional photographer.
---
Sweet Chandler
March 06, 2018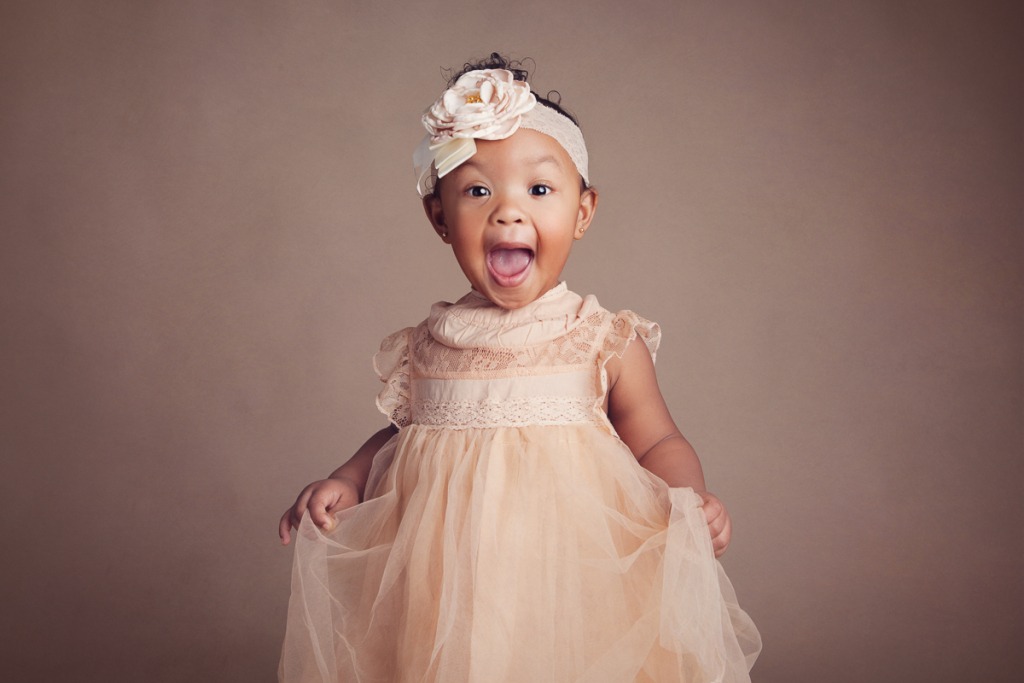 If you are already getting depressed about your Monday, I hope sweet Chandler's face can fix that! I love the energy that two years old carries.
I was delighted with her strong personality and the feeling of self-importance: during this photoshoot, she was a rock star and she knew it and owned it!
No crying, not wanting any breaks from the session, Chandler loved the attention I gave her. This was her day and that made my day, not just as baby and children photographer, but as a mom also.
And this is her in mommy's belly, so beautiful! Also, it's an extra reason why I love maternity photography so much.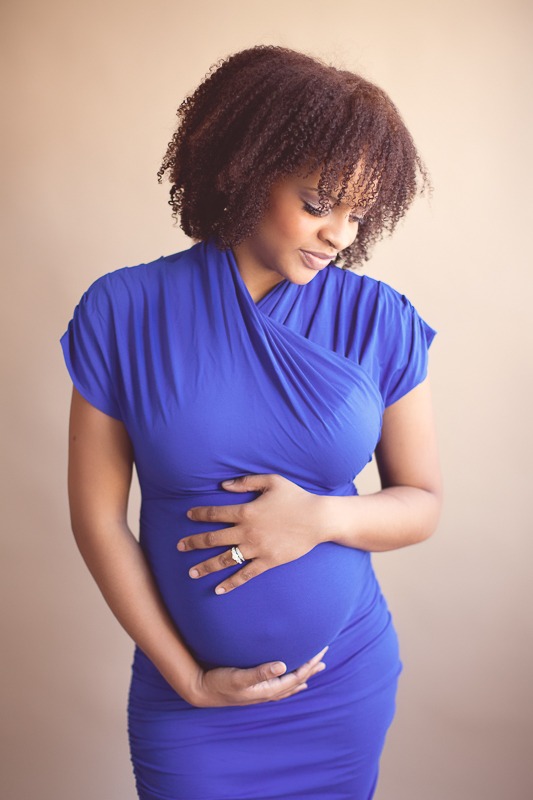 ---
Eli, 4 months
February 3, 2018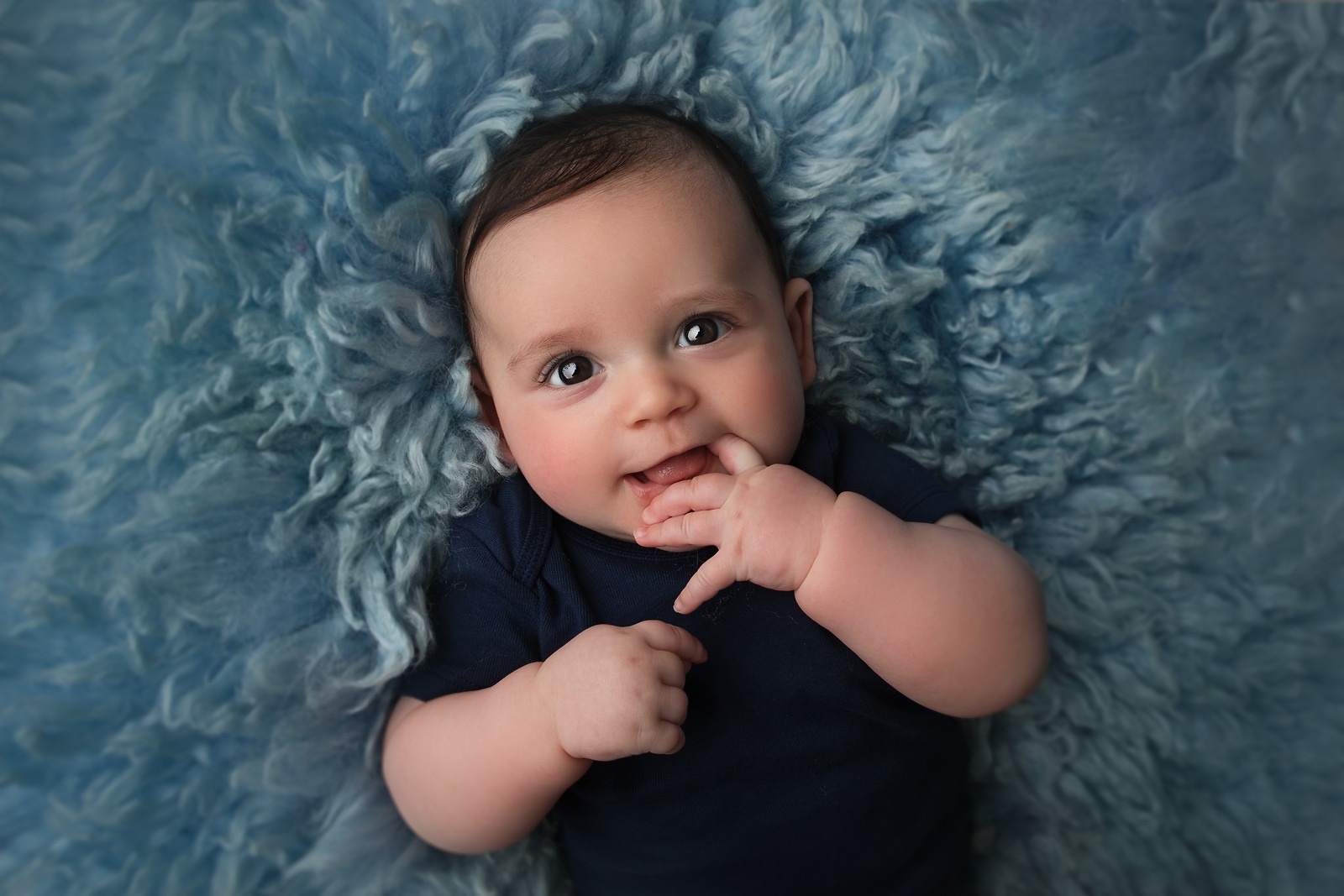 Eli brought such joy to my studio. Even though he's 4 months young, he was posing like a pro.
Every professional photographer knows how posing a baby for a photo session can be intricate and challenging, but when this little guy came around, it was easy-peasy.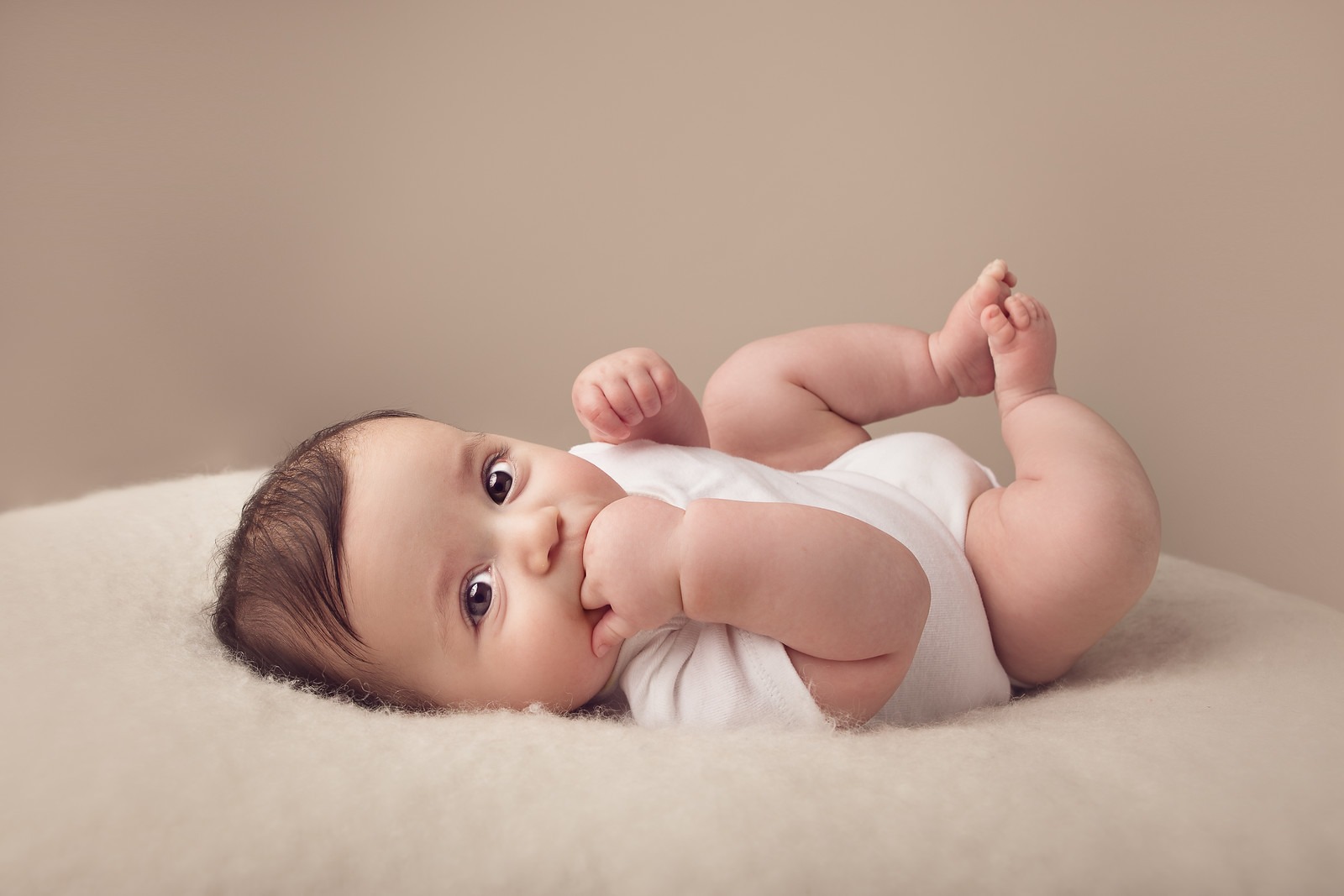 He was great at focusing on me and the camera so we kept all props and additional ideas for baby photography to a minimum. There was just no need to complicate something this heartwarming.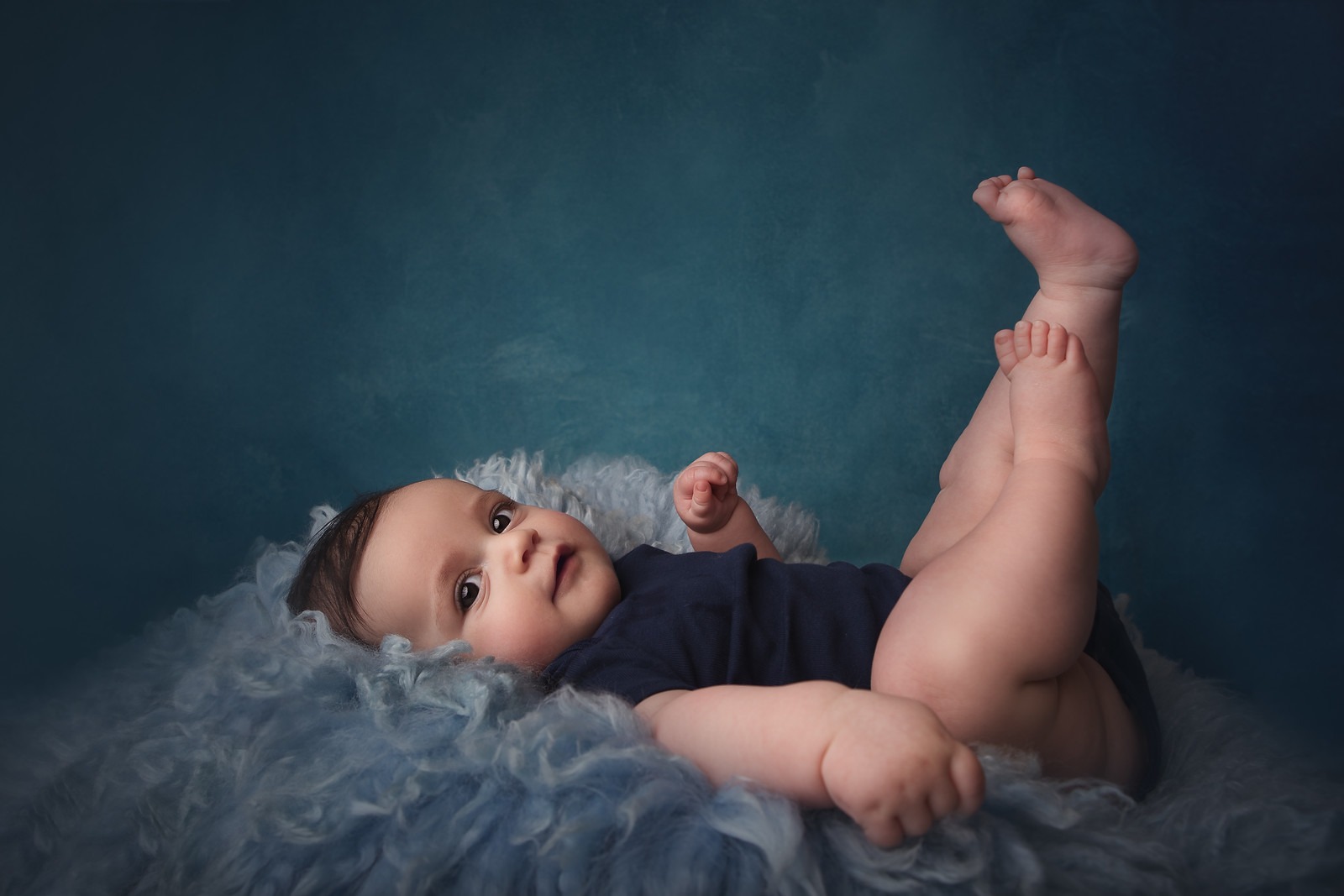 Eli fully enjoyed being the center of attention as much as I enjoyed his company and making these memories for him and his family.
---
Lily | Fall Session in Baltimore MD
January 11, 2018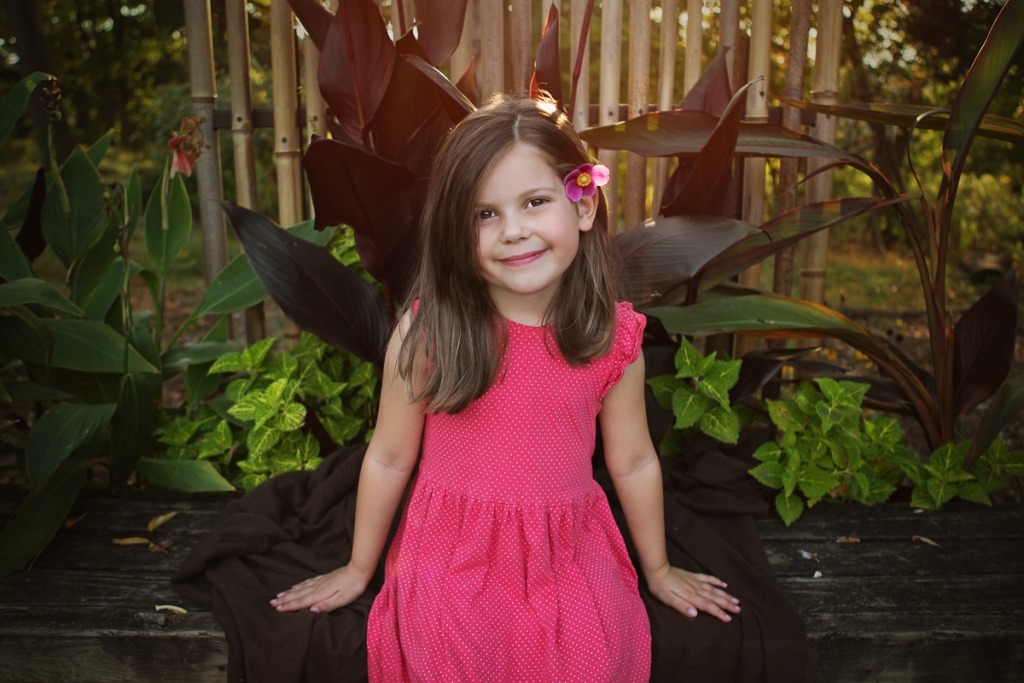 When we're talking about children photography, Smile and its sibling Laughter are the best ingredients for a photo session. Lily brought them both! And that's no surprise, it's a natural reaction to the beauty of Baltimore's Cylburn Arboretum. 🙂
And, if you need more inspiration for outdoor photo shoot locations, you can check out my blog post Meet Baltimore and its Many Attractions.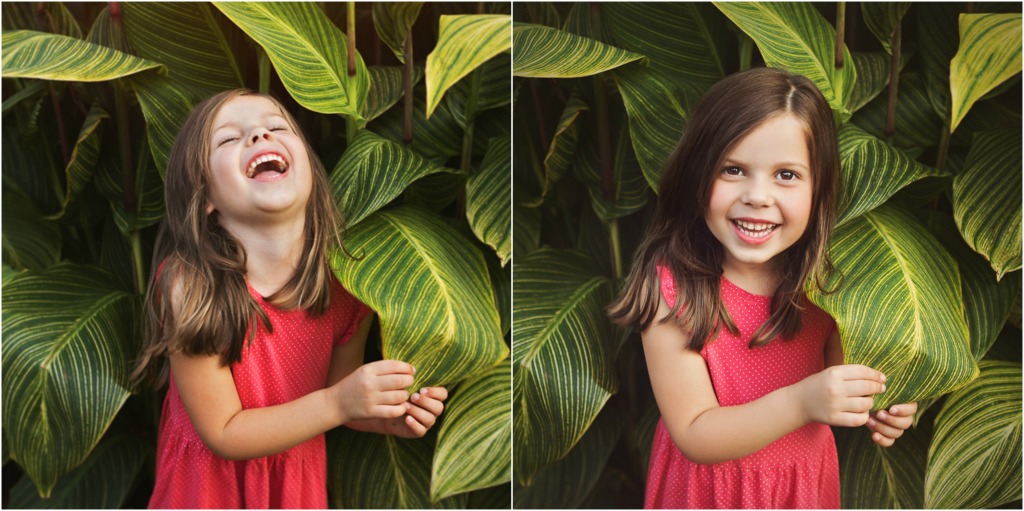 I'm so glad my camera managed to capture Lily's energy and playfulness. She is not a fan of strict posing for a photo, so I decided to let her be herself, and that was the recipe for success.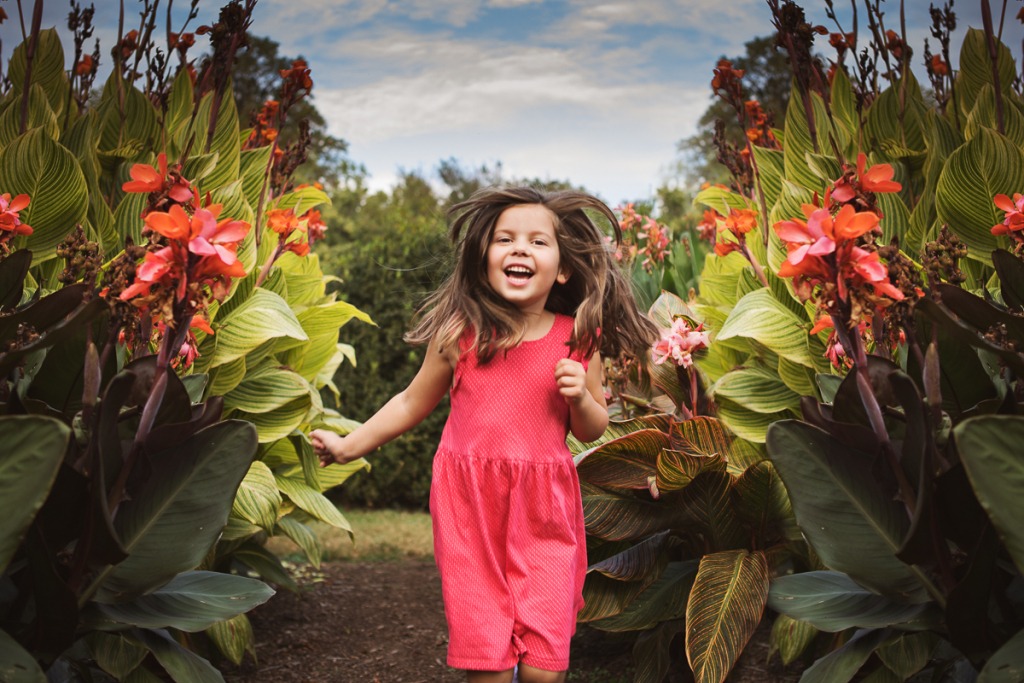 Lily fitted beautifully with the greenery and flowers, so photos look like we planned every piece of it, although we just had fun and made memories.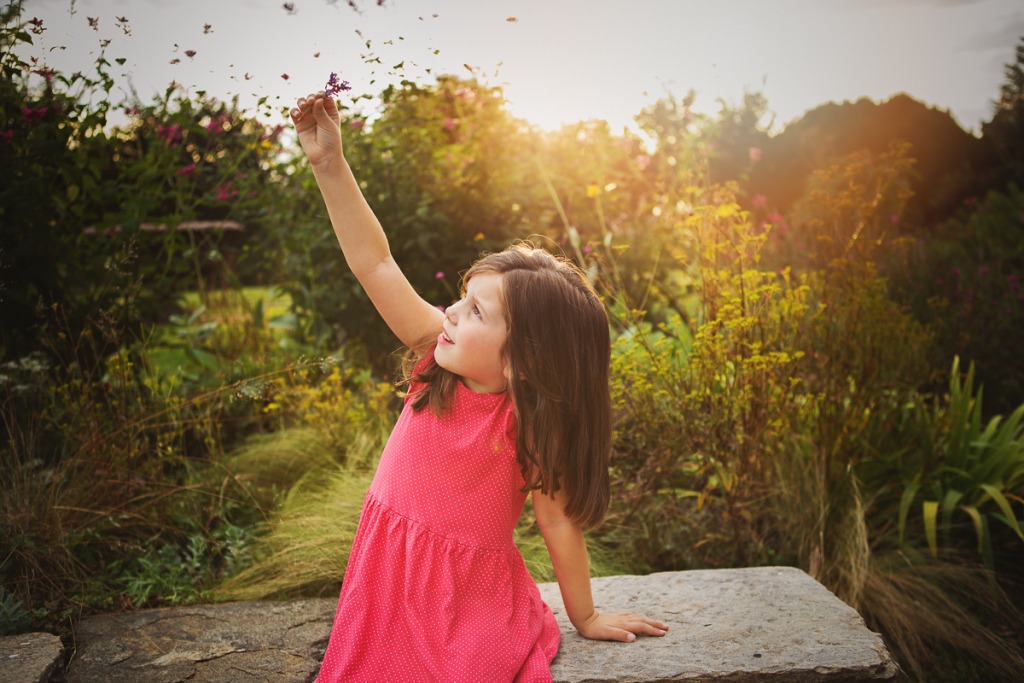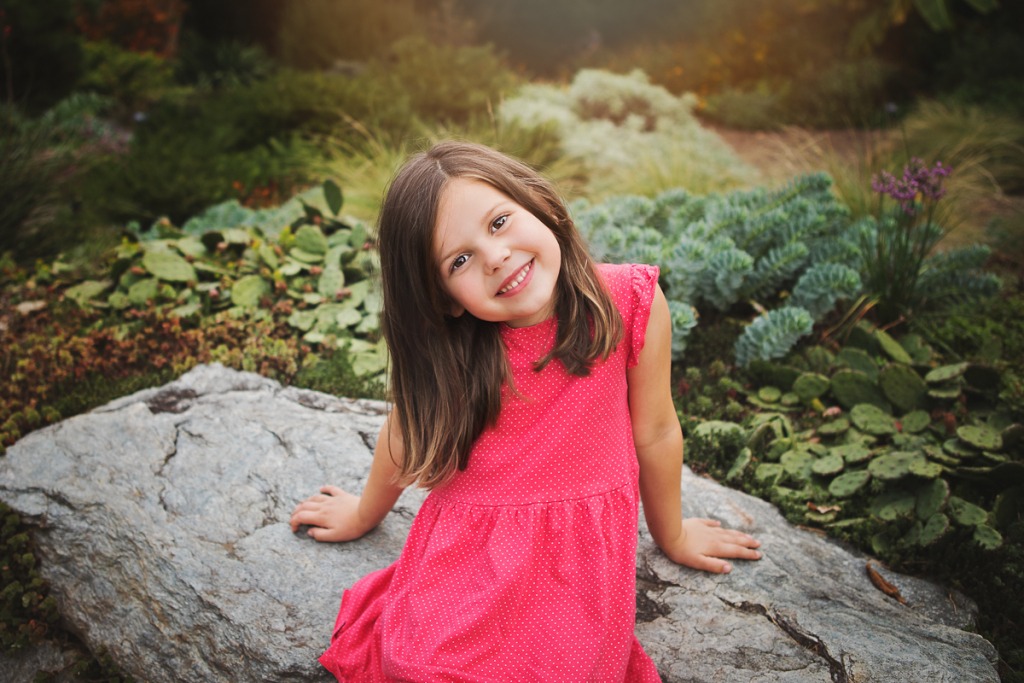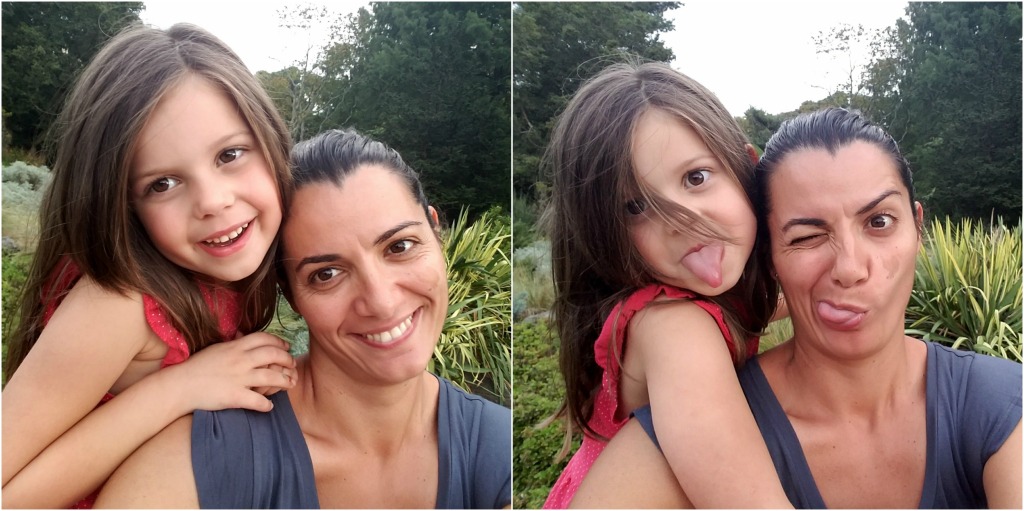 Being silly when taking a picture is sometimes the best decision.
---
Brinkley's Big Eyes
March 07, 2016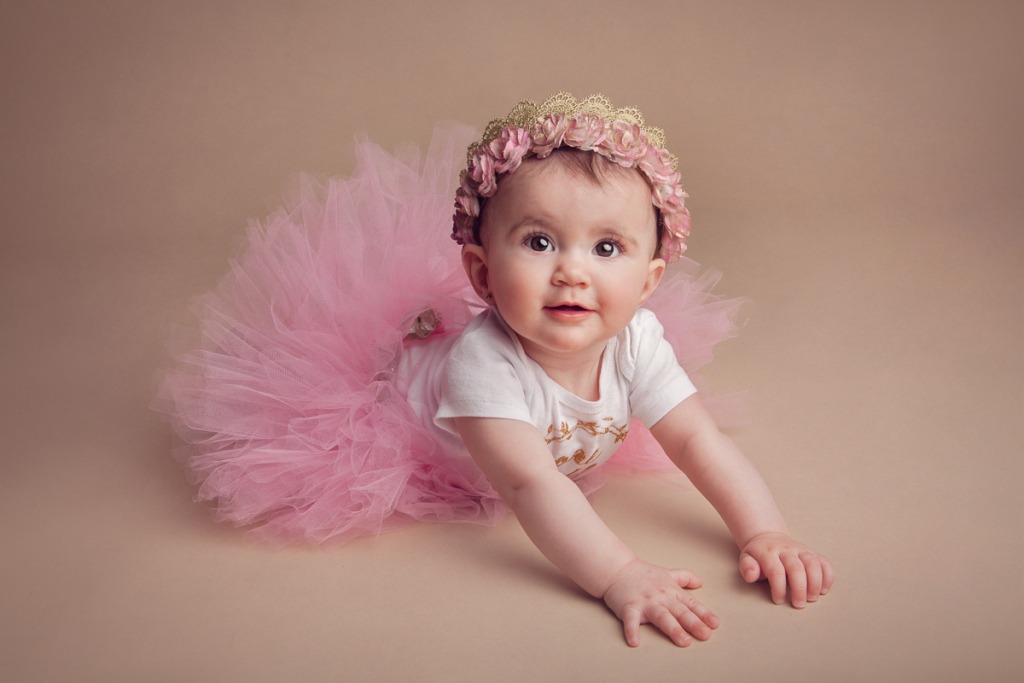 Lots of babies visited me this past week in my home studio, and Brinkley was one of them. Her beautiful big eyes just hypnotized me! I can't wait to do all her milestone photography sessions.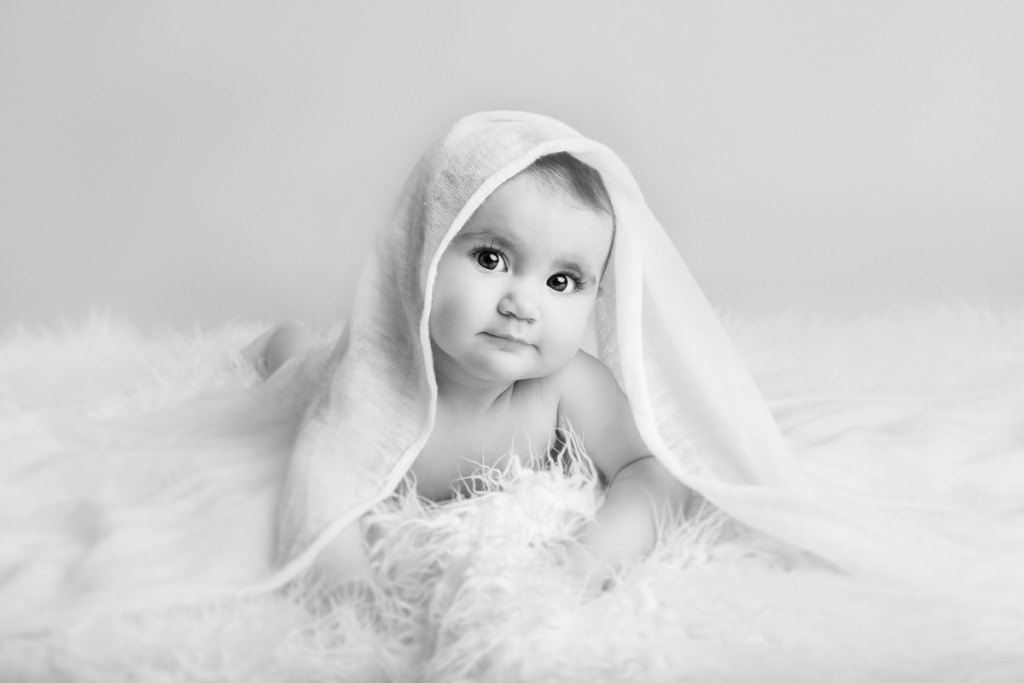 When you have such a captivating kid as a model for a baby photography session, your job is not just pleasing, but also really easy. It makes me one grateful baby photographer.
Seeing her so natural in front of the camera, I realized that all my cute outfits for baby photography might just not necessary. That's why I decided to make some black and white photos – it makes her big eyes pop even more in the photo.
---
Colin | 8 Months Old
January 10, 2014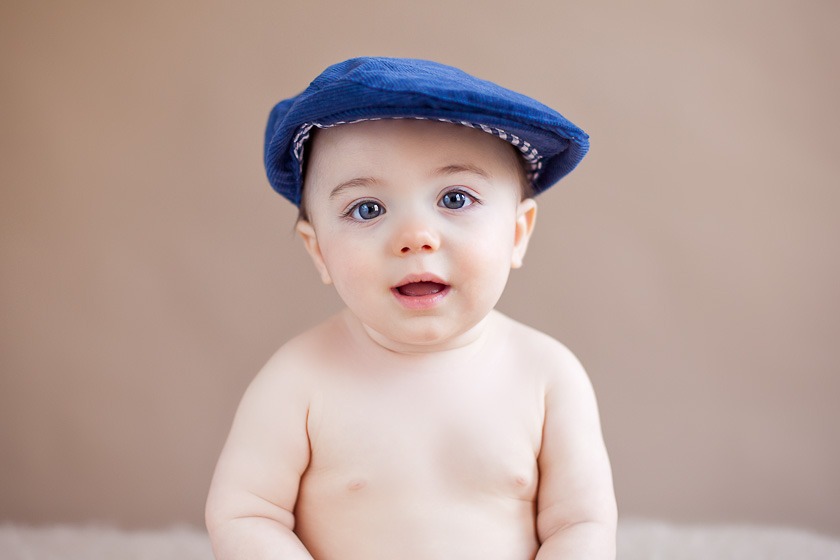 Eight months old – my absolute favorite age to photograph. They can sit on their own, push up, play with their toes, smile, and not walk yet 🙂 And if mommy and daddy bring some extra accessories, this session becomes really fun for everyone!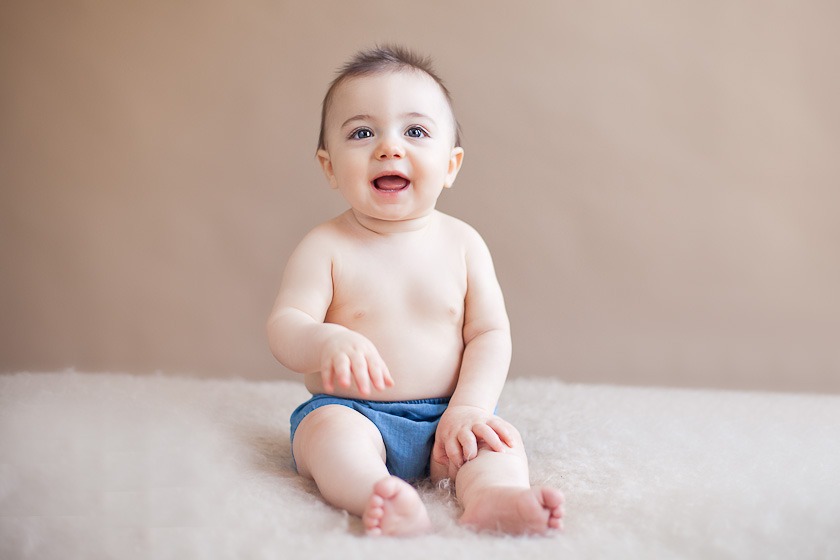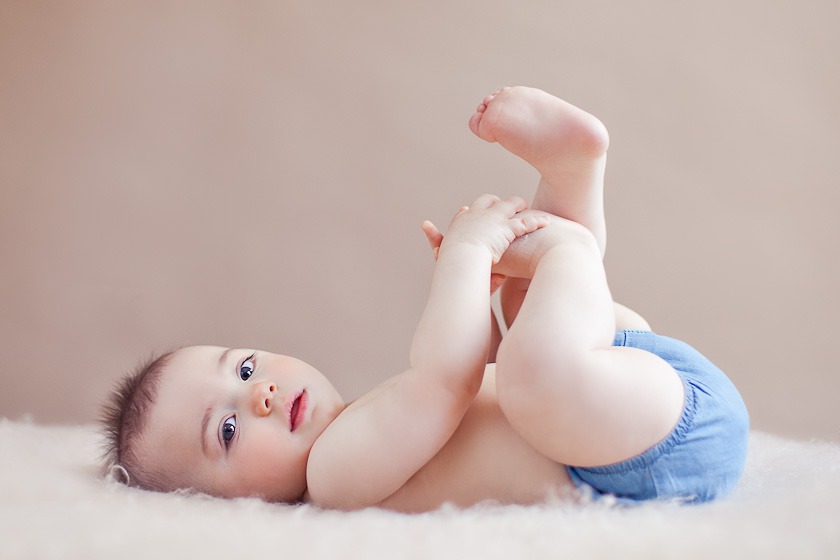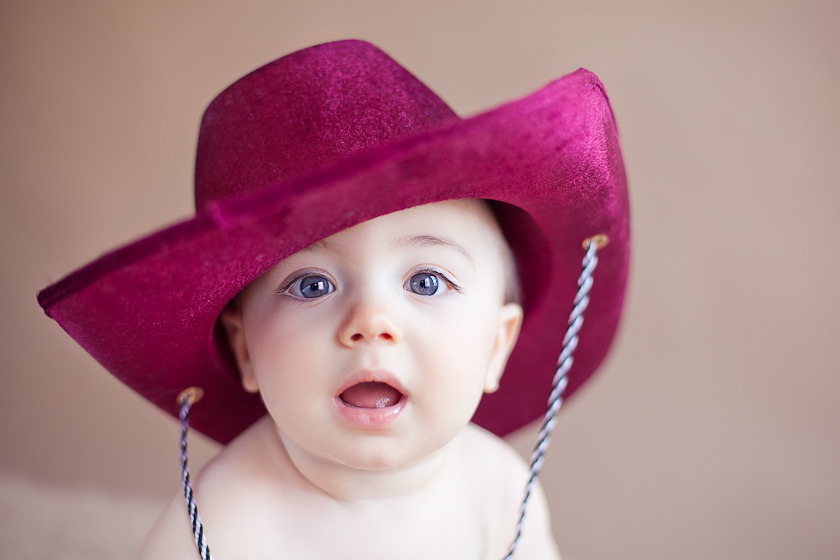 Colin loves his hats and they made this baby photo session even more fun. I love how this maroon color accentuates his piercing blue eyes.
Although I keep special props and outfits for baby and children photography in my home studio, it's always a good idea to bring some of the favorite kid's accessories from home.
We had our fun that day, but we also made beautiful photos of this little guy and a forever reminder of Colin at the age of eight months.
---
I have been working as a professional portrait photographer since 2010, and this is only a taste of my work during those years. I've got more photos in my Baby and Children Photo Gallery.
Baby and children photography has that special vibe, since it falls into that period where a child is neither a baby nor a full-blown adolescent.
That's the extra reason to consider taking this photo session. Never again will appear such a chance for your kid to enjoy those moments, and neither it will appear for you.
Then, waste no time. Pick the clothes for your kids, and give me a call. Let's create memories.
Also check out these related articles:
How to Photograph Children
Quick Guide to Toddler Photography
Best Photo Sessions from Newborn Photography by Ana Koska
Best Family Photography Sessions by Ana Koska
Selected Sessions from Maternity Photography by Ana Koska