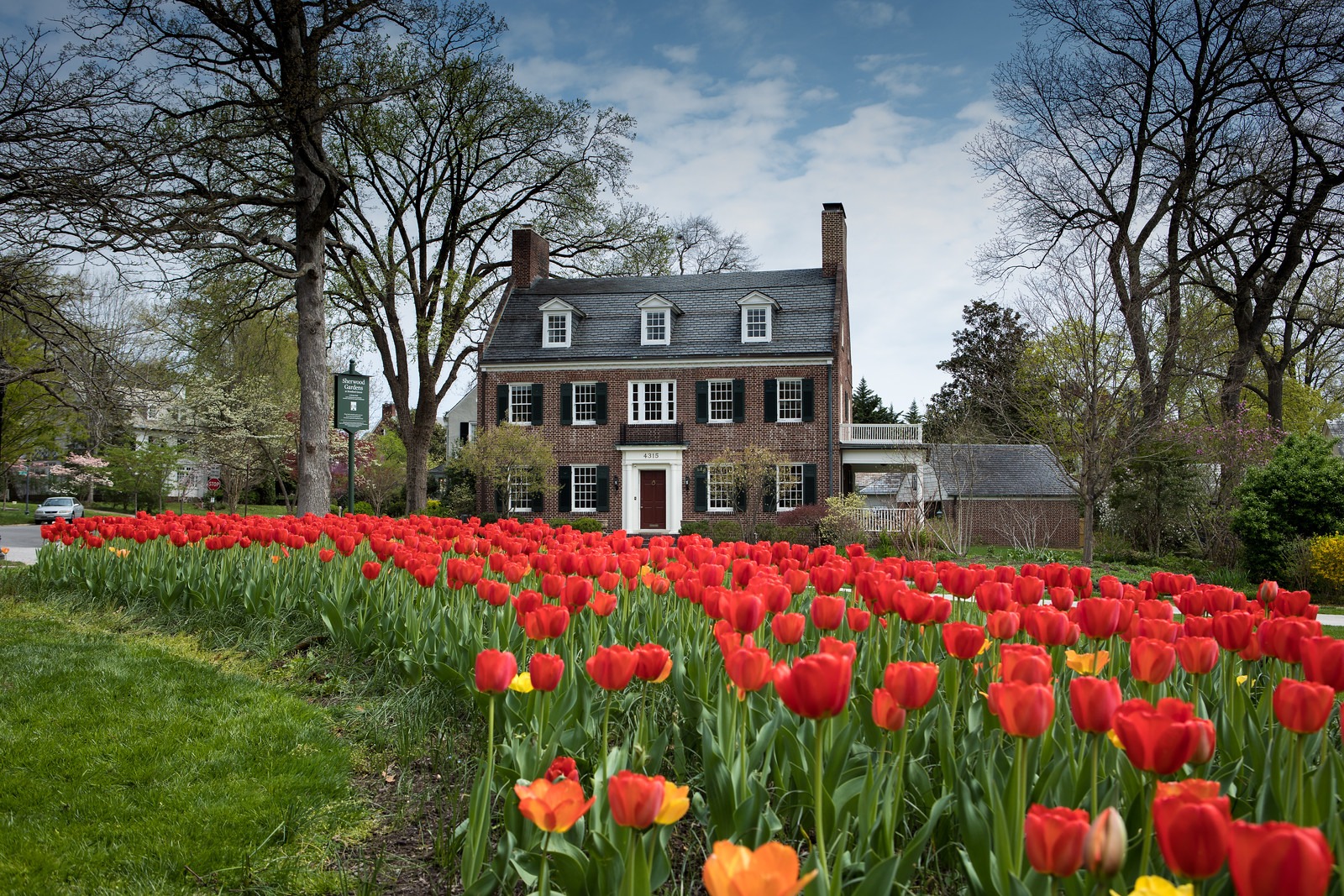 Without a doubt, Baltimore is the coolest city on the East Coast. Aside from its rightful place in American history and culture, it's a birthplace of famous Americans. Also, Baltimore City played an important role in shaping the USA as you know it.
Nowadays, it's rich, diverse, and home to attractions and monuments.  Most of all, it comes with everything a family needs for a fantastic vacation.
And photo shoot goes hand in hand with vacations
Well, you wouldn't be able to call it a vacation without that photo from a Patterson Pagoda or a water taxi. And, if you are an artsy mom, there's a bunch of museums for you to visit with your children.
Surely, there are so many things to do in Baltimore that allows for an easy photo shoot. Even the naughtiest child calms down and strikes a pose in front of the camera. The setting keeps the kids so busy you won't even need any help for fantastic family photography.
Baltimore offers something for anyone
So, playing catch is your son's favorite pastime. Well great, take him to popular Baltimore stadiums. Or, your daughter can't live without her crayons. Then, there are museums, art events, and galleries.
Maybe long walks in nature are your thing, so feel free to explore botanical gardens, arboretums, and parks. In essence, Baltimore is a city you want to bring a camera to, and this stands for amateur and professional photographers alike.
But, maybe you are a kind of a parent that thrives on traditional values. It goes without saying that's just another reason to visit Baltimore. It can teach you so much about American history.
Baltimore is a heaven of culture and history
Baltimore had an integral role in American history. Here, John Stafford Smith wrote the Star-Spangled Banner, and important battles happened here. At one time, the City even was a center of the industrialization.
Additionally, historical figures were born in Baltimore. Such are Edgar Allan Poe, Babe Ruth, and many others.
Places to visit if you want to feel out Baltimore's history
So, let's say you love history. These are the best locations you want to visit to really feel what Baltimore tourism was about. And, aside from learning something, have a great time with your family.
Hampton National Historic Site – For families that love nature exploration
Location on Google Maps: https://goo.gl/maps/1Qp3PvYoNnoXy4Up7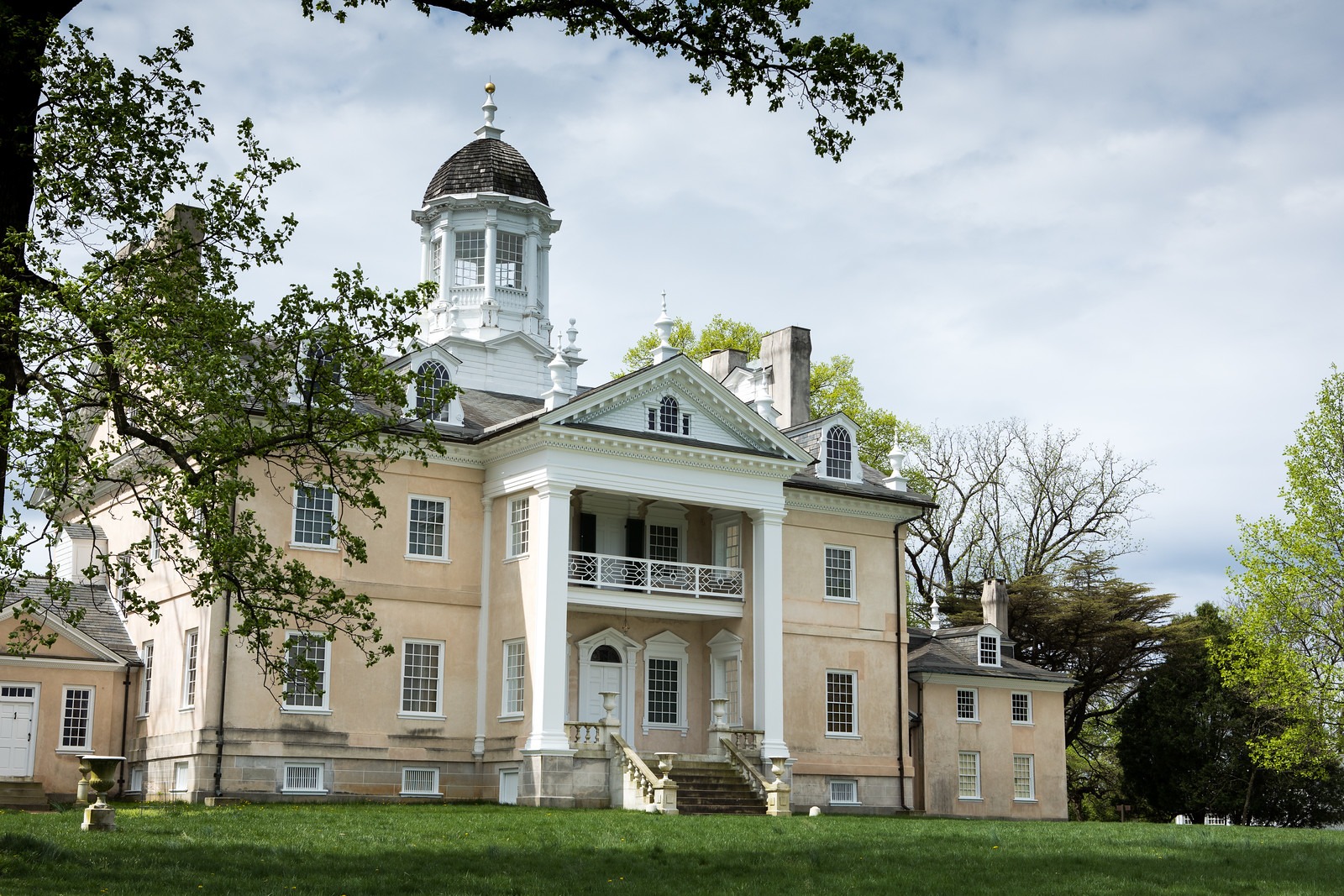 Hampton Mansion, Photo by Ana Koska Photography
Hampton Mansion is a marvelous building of 18th-century architecture. Once, it was the largest private home in America. Today, it's an astonishing mixture of concrete, green fields, and rare flowers. It's a highly recommended location for kids who enjoy nature exploration.
Here are some of my pictures from Hampton National Historic Site.
Sherwood Gardens – Field of tulips are perfect photo shoot location
Location on Google Maps: https://goo.gl/maps/kgcjvgxko1pPUhtS8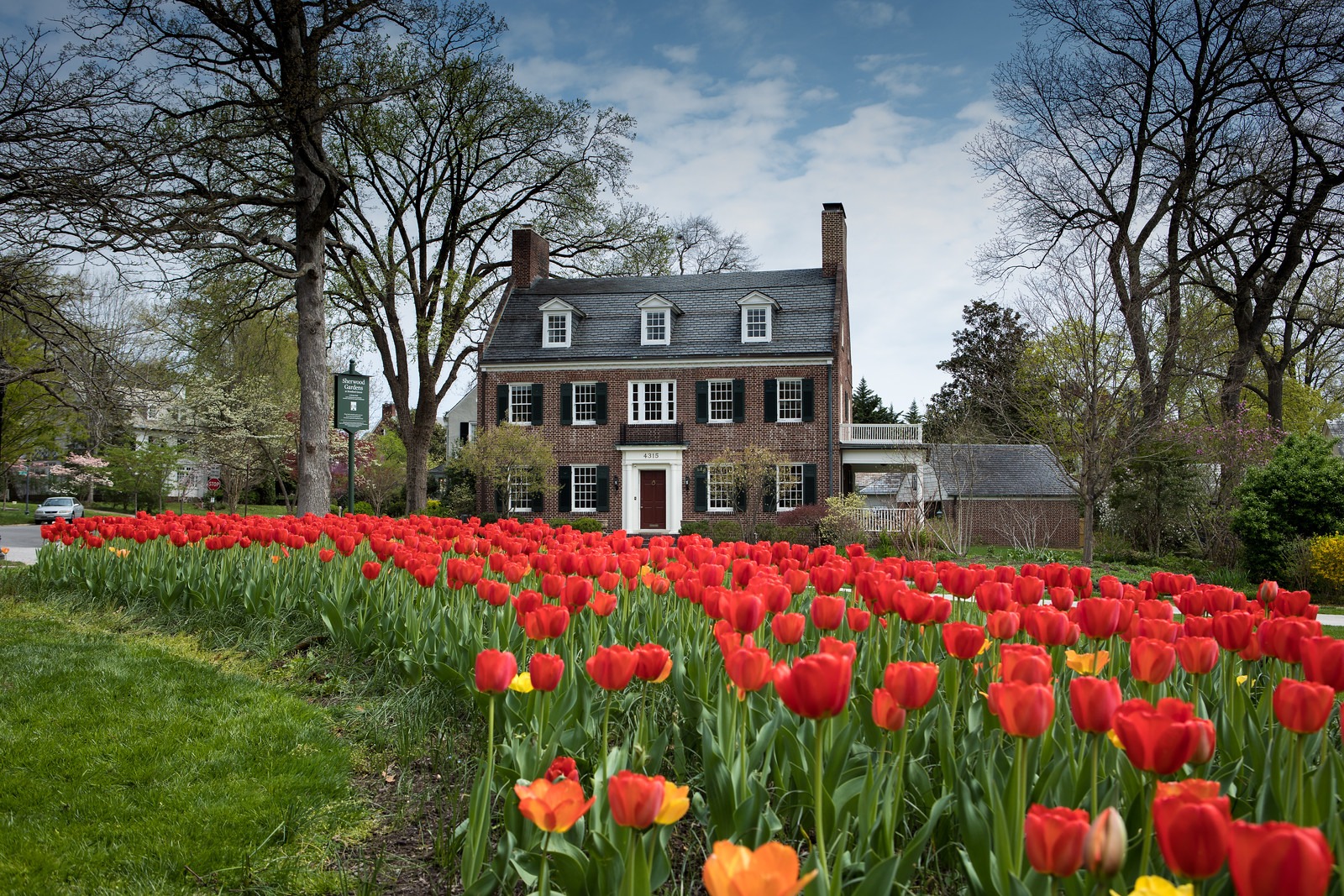 House Near Sherwood Gardens, Photo by Ana Koska Photography
It's a renowned garden well-known for its tulips. Also, it's a testament from the owner of the "Baltimore Sun". Through time it became home to a collection of rare flowers and plants. It makes an amazing setting to capture the first steps of your toddler.
Check out some of my other photos from Sherwood Gardens below.
Cylburn Arboretum – A beautiful natural attraction for a perfect day off
Location on Google Maps: https://goo.gl/maps/C2WxRwJrKA3w7FfB9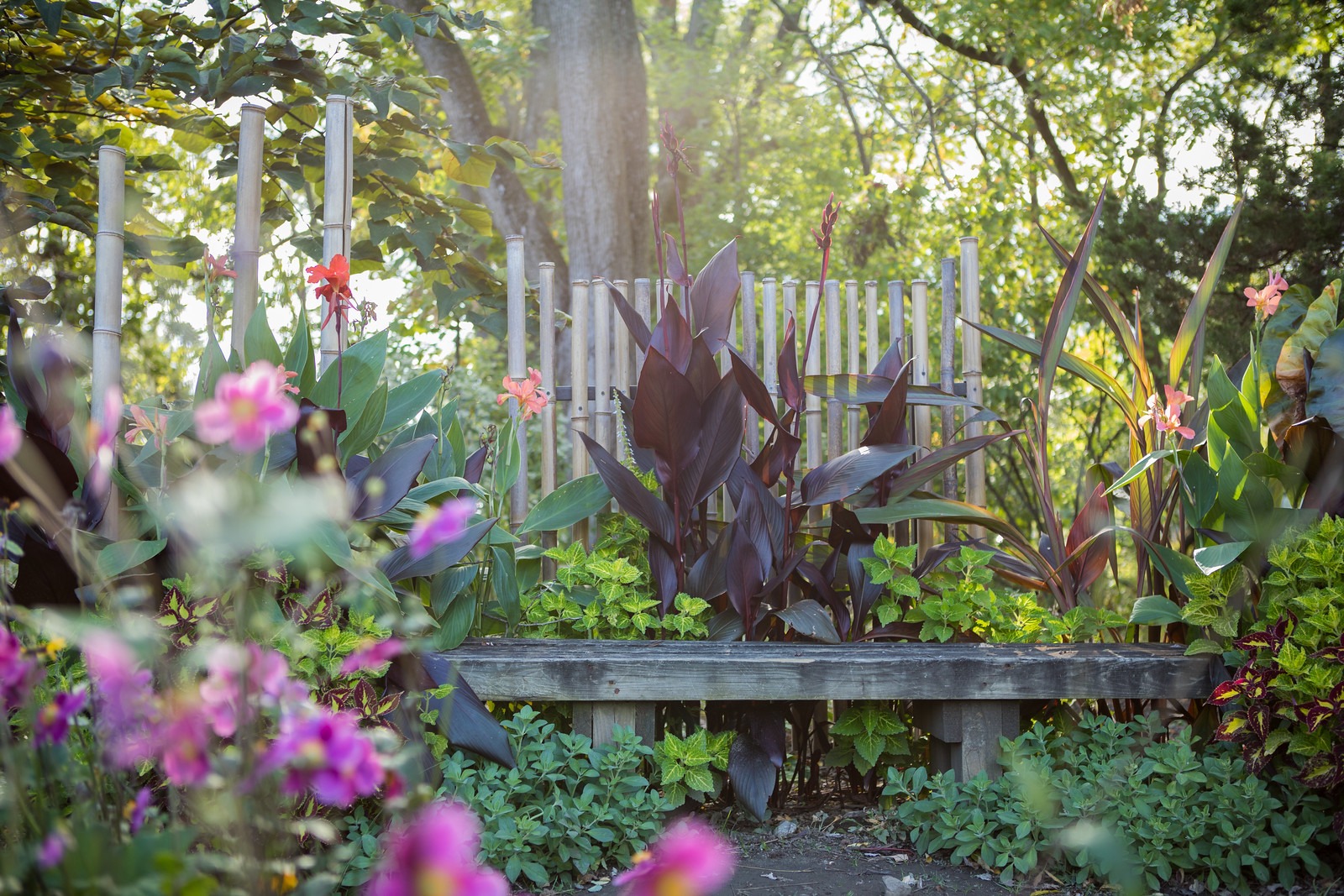 Fall in Cylburn Arboretum, Photo by Ana Koska Photography
This is a location with a rich history. It used to be a private mansion, then children's home, and finally an arboretum. With both undeniable beauty and historical appeal, Cylburn Arboretum is one of the finest natural attractions in Baltimore. It's perfect for visiting on a day off or a weekend.
Cylburn Arboretum is a perfect place for different photo shoots, as you can see from more of my photos.
Baltimore Museum of Art – A trip that enriches the soul
Location on Google Maps: https://goo.gl/maps/cP7NW7Puvji93UGHA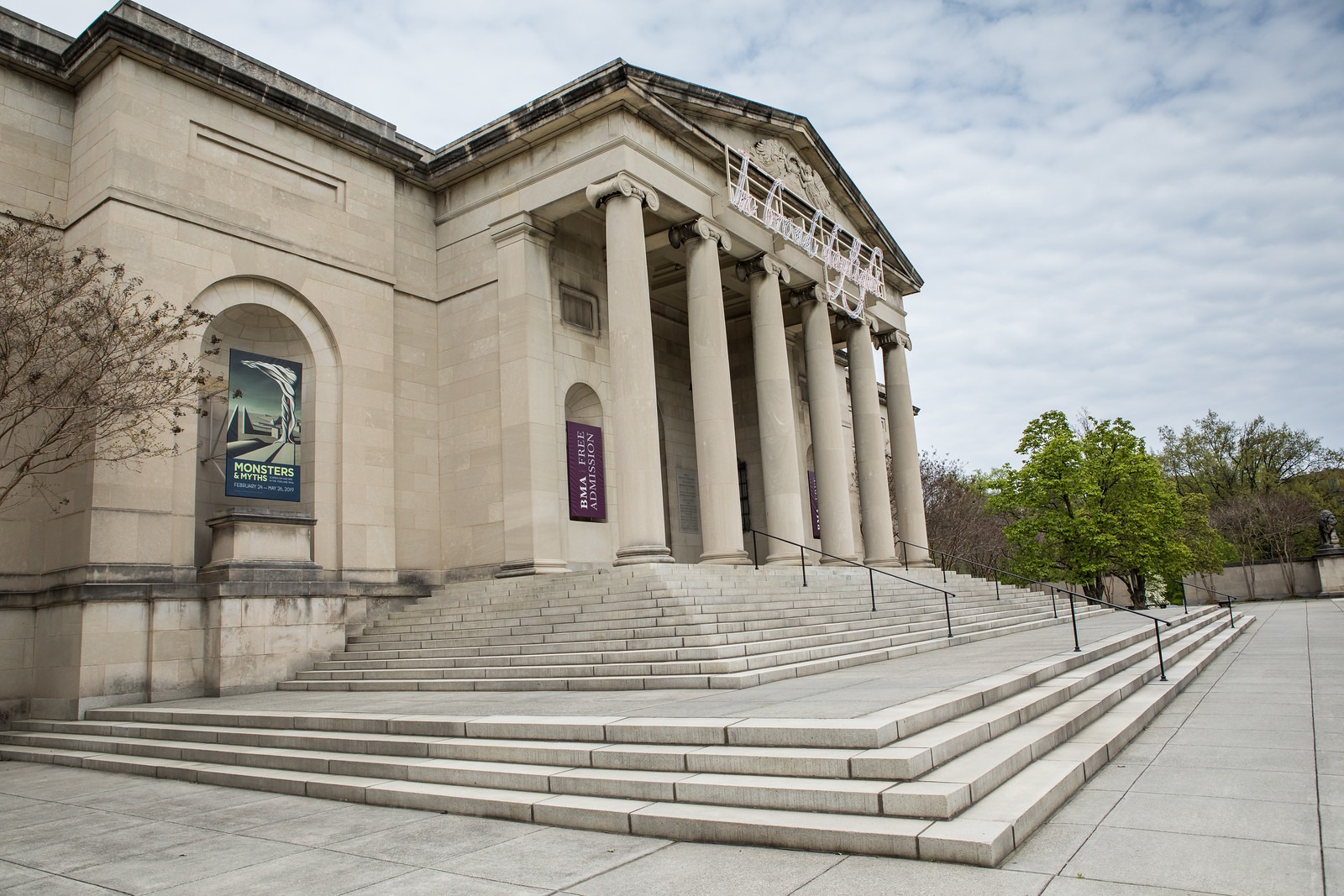 Baltimore Museum of Art, Photo by Ana Koska Photography
It's Baltimore's museum with a collection of artwork from the history's most notable artists. Also, it has a garden so that you can have an amazing family photography session. If you see your kids majoring in any kind of art, here's where they should start the search of cultural enrichment.
Federal Hill Park – See the Baltimore from the palm of your hand
Location on Google Maps: https://goo.gl/maps/DSN3wGnMhN8KobcM6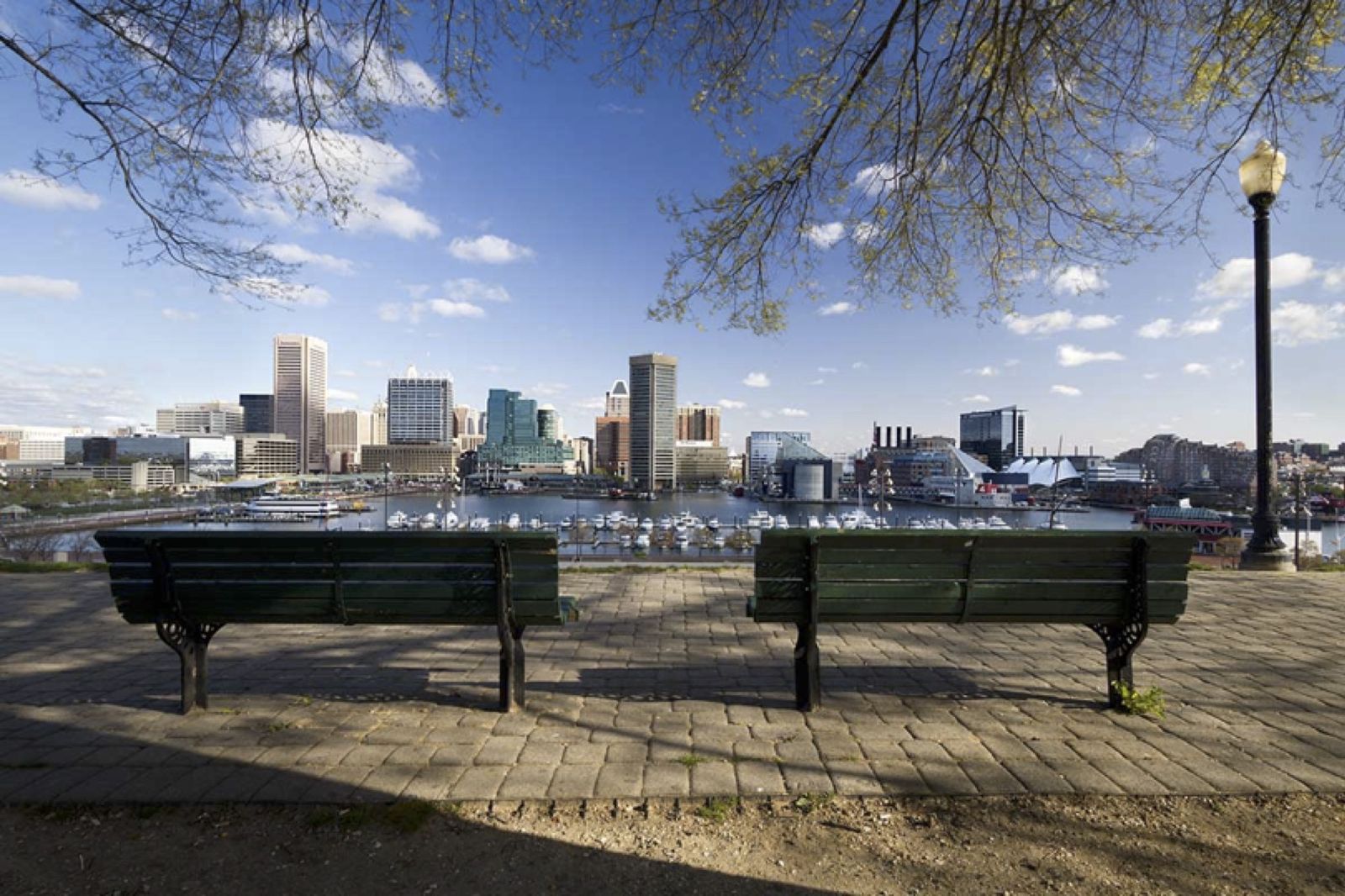 Photo source: John Hopkins Hospital – Foundations of Computer Science
This is Baltimore's signature landmark. Both amateur and professional photographers love it. In essence, it's a grassy field from where you can see the whole Baltimore panorama. And, people can't resist the appeal of the setting, posing in front of their favorite part of Baltimore's panorama.
And Baltimore has a great offer for nature enthusiasts
Well, Baltimore is surely great when it comes to history. But, the parks are where Baltimore truly kills. The city hosts numerous parks, vibrant with rare flowers, plants, and greenery.
It's a place where you want to take your family for a day out. And, it's also a place where you want to take that special family photo.
Parks in Baltimore
Here's a list of parks you should visit in Baltimore. Each of them offers special events and happenings, so make sure you check them out before visiting any of them.
Patterson Park – Take your children to the best backyard in Baltimore
Location on Google Maps: https://goo.gl/maps/o9HTGnUz1Sufy2Bv8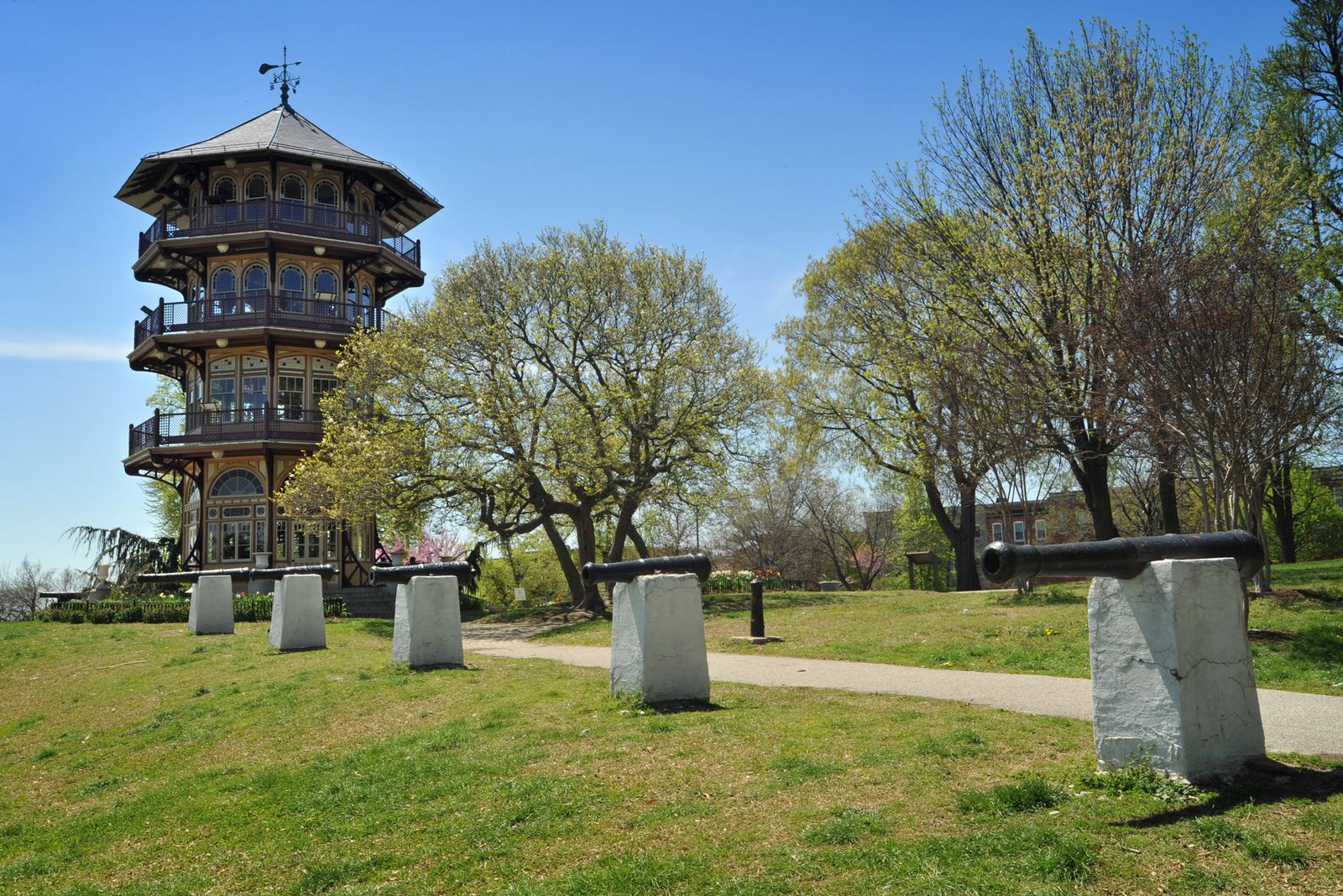 Photo source: Daily News
Nicknamed the "Best Backyard in Baltimore", for many it's their favorite park to visit on Sunday. It just offers so much. There's the old pagoda building, but there are also swimming pools, open fields, playgrounds, and even a lake.
Canton Waterfront Park – Ride the water taxi along the Baltimore's waterfront
Location on Google Maps: https://goo.gl/maps/T1AypitUs3TQfVWH8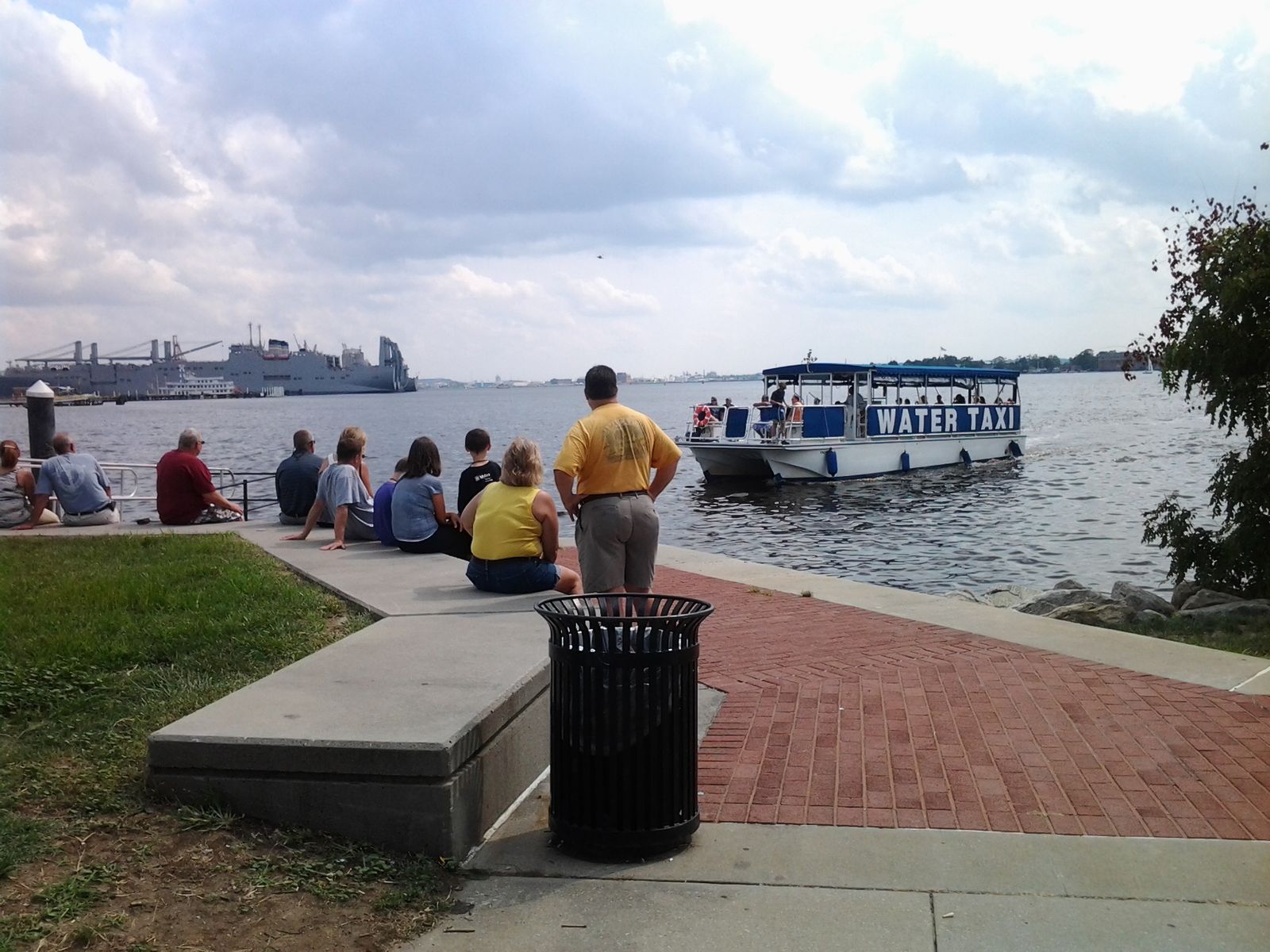 Photo source: What I saw on my bike
Canton Waterfront Park is one of the few parks that sit on the water. It's great for a family visit, since no kid ever could resist water taxis. Aside from the huge photography potential, consider the shopping capabilities along the waterfront before you visit it.
Druid Hill Park – Hike and travel until you release the last ounce of stress
Location on Google Maps: https://goo.gl/maps/neRCy4MBKNgF7kow5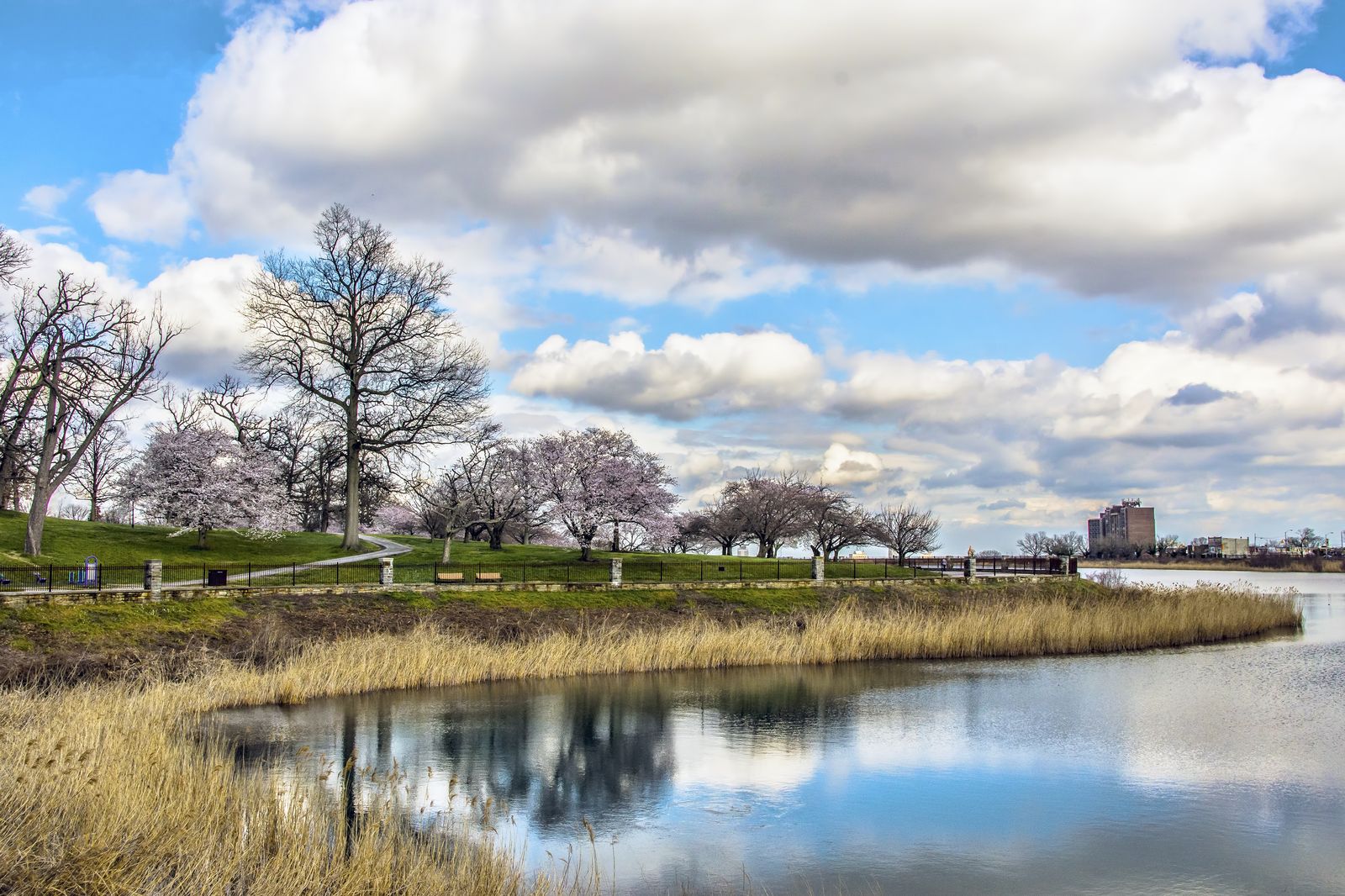 Photo source: Druid Hill Park in Baltimore
This is one of the largest parks in America, but also one of the more family-friendly attractions in Baltimore. It hosts open gyms, conservatories, and even the Baltimore Zoo. It has gigantic trails for exploration, and it's great for families that love to hike and travel.
Leakin Park – A peaceful habitat for a nature-loving family
Location on Google Maps: https://goo.gl/maps/sqeszRo5PDY2XdRY8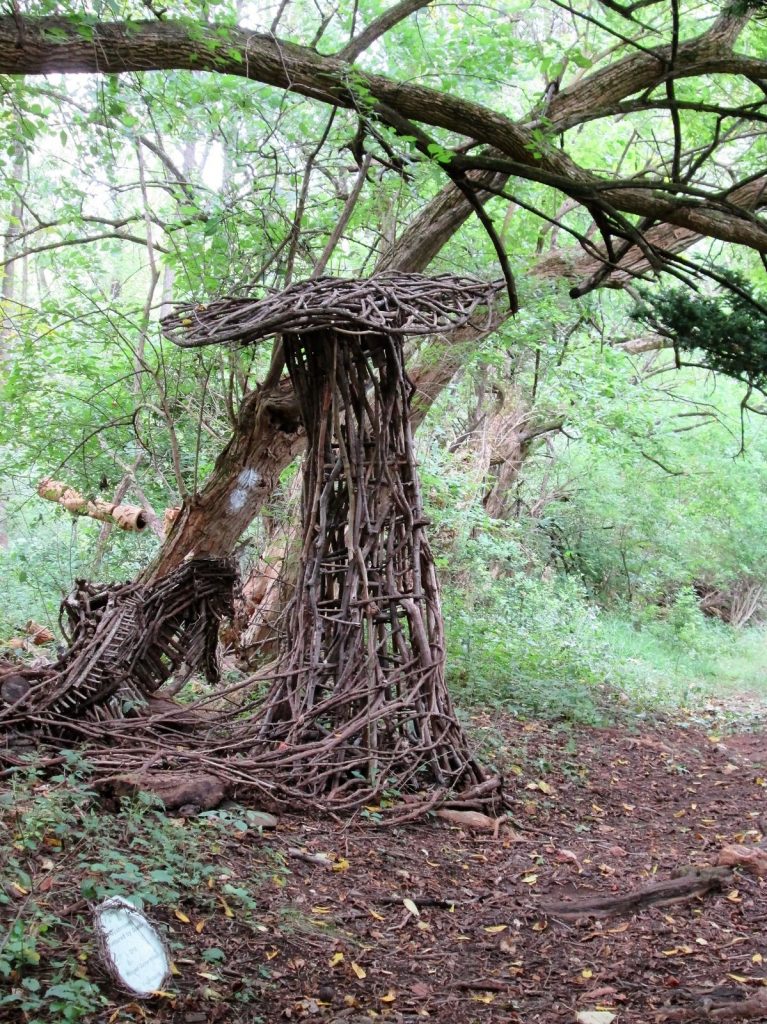 Photo Source: Water and me
It's a part of the combined Gwynn Falls–Leaking Park habitat. It's heavily forested, mostly left in the natural state. It's great for people with respiratory problems or those that need to "log off" from the work stress. Also, a part of the "Blair witch project" was shot here.
Perfect attractions for a family trip and family photography
Let's say you are willing to take time off and visit something exceptional with your family. It's only natural that you want to memorize the trip.
Lucky for you, if Baltimore offers anything, then it surely offers great locations for family photography. It offers a bunch of different settings, specific due to their cultural and historical traits.
Little Italy – The festive afternoon you won't forget
Location on Google Maps: https://goo.gl/maps/k6ykNEmrP12k1hF8A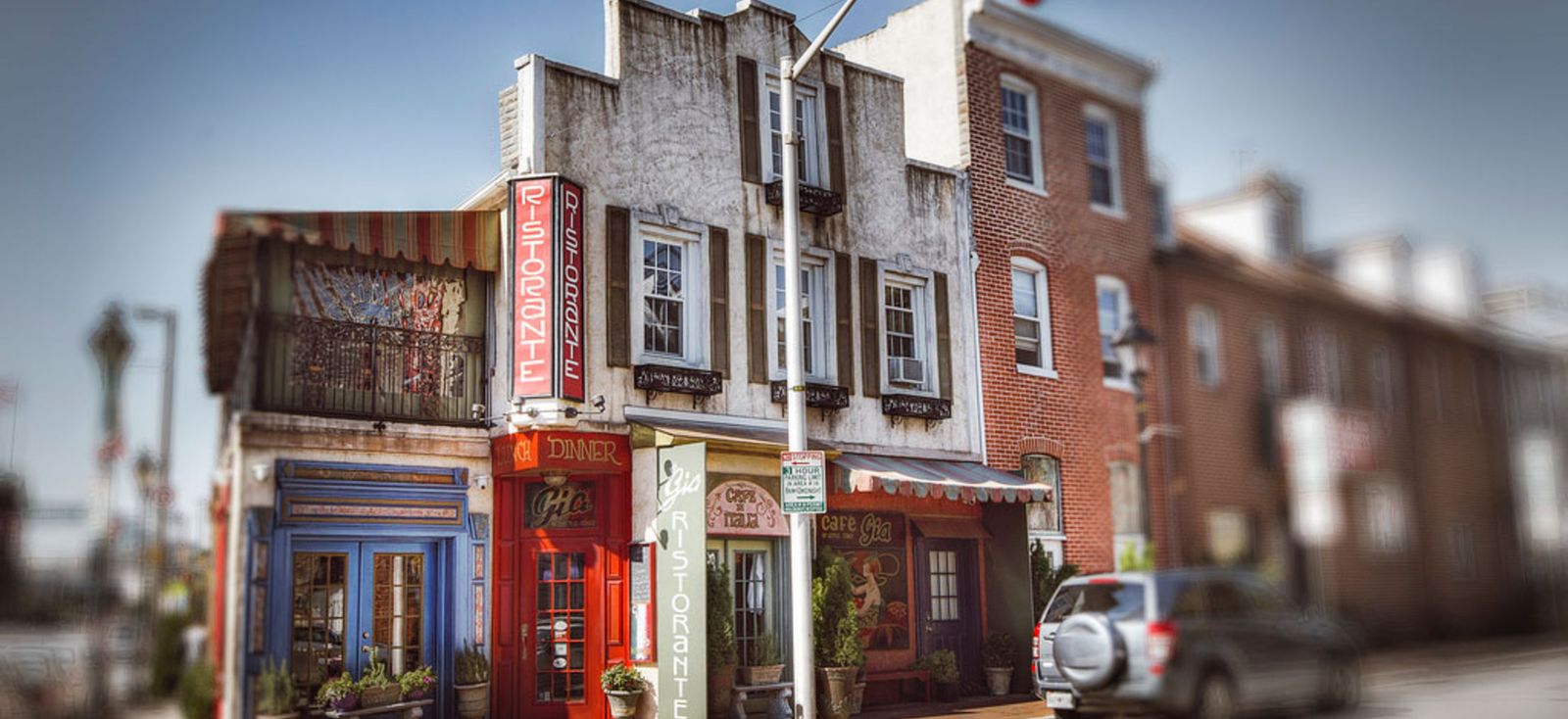 Photo source: WhereTraveler
The home ground of Italo-Americans. Italian in essence, this neighborhood offers everything from restaurants, cafes, and playgrounds. Rich with colors and festivities, it brings the perfect romance for maternity photography.
Wyman Park Dell – A photo shoot location for an everlasting photography
Location on Google Maps: https://goo.gl/maps/7dY1LioqVy6LyyXa7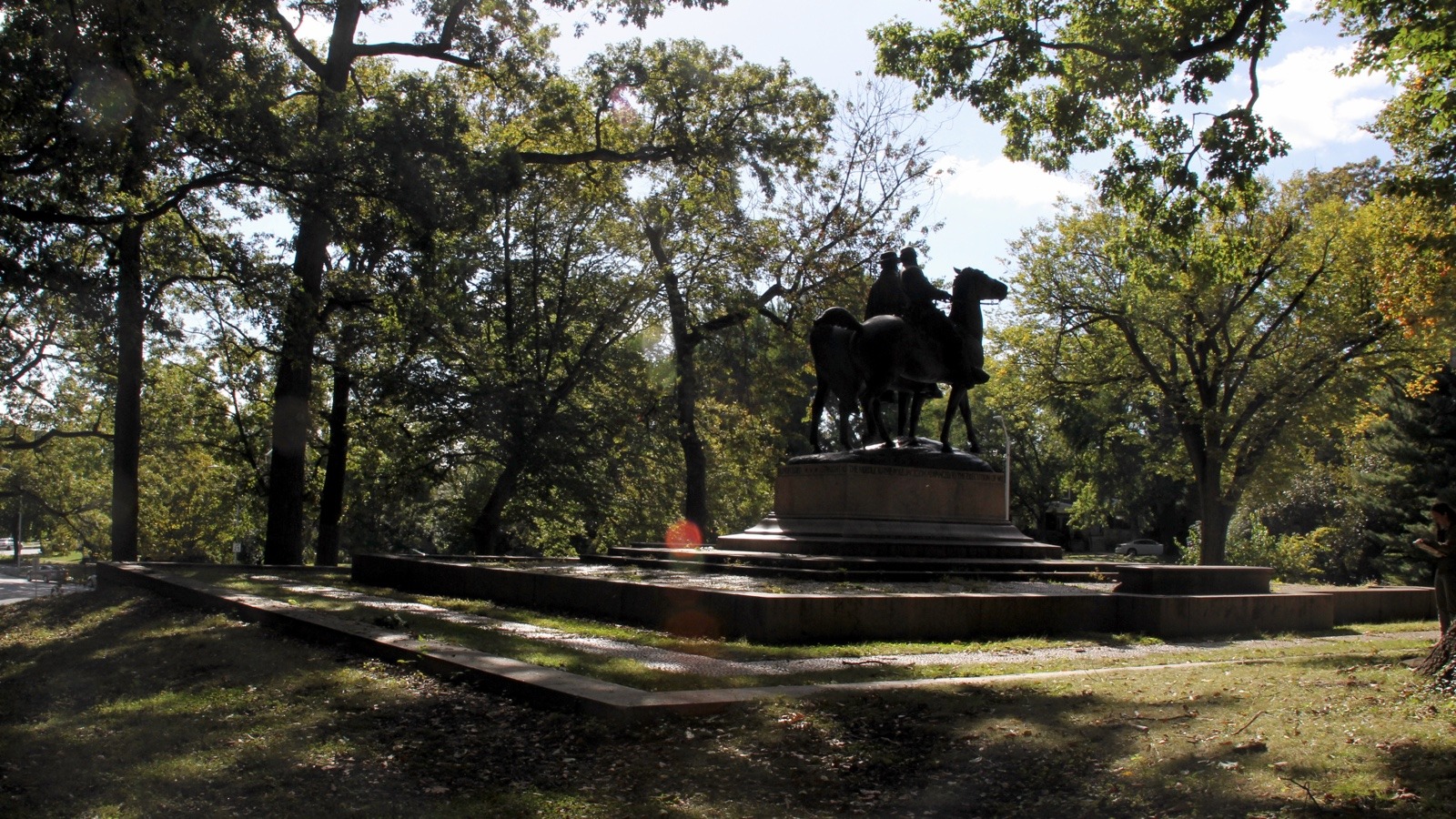 Photo source: Baltimore Heritage
Both a settlement and a park, Wyman Dell tells the story of Baltimore City. Once, a home to flour mills and bars, today it's a fantastic park. Also, the abundance of flowers and greenery make it a perfect place for children photography.
Riverside Park – Walk through the tranquil meadows of Baltimore
Location on Google Maps: https://goo.gl/maps/PyF71DyTPHhCis3o8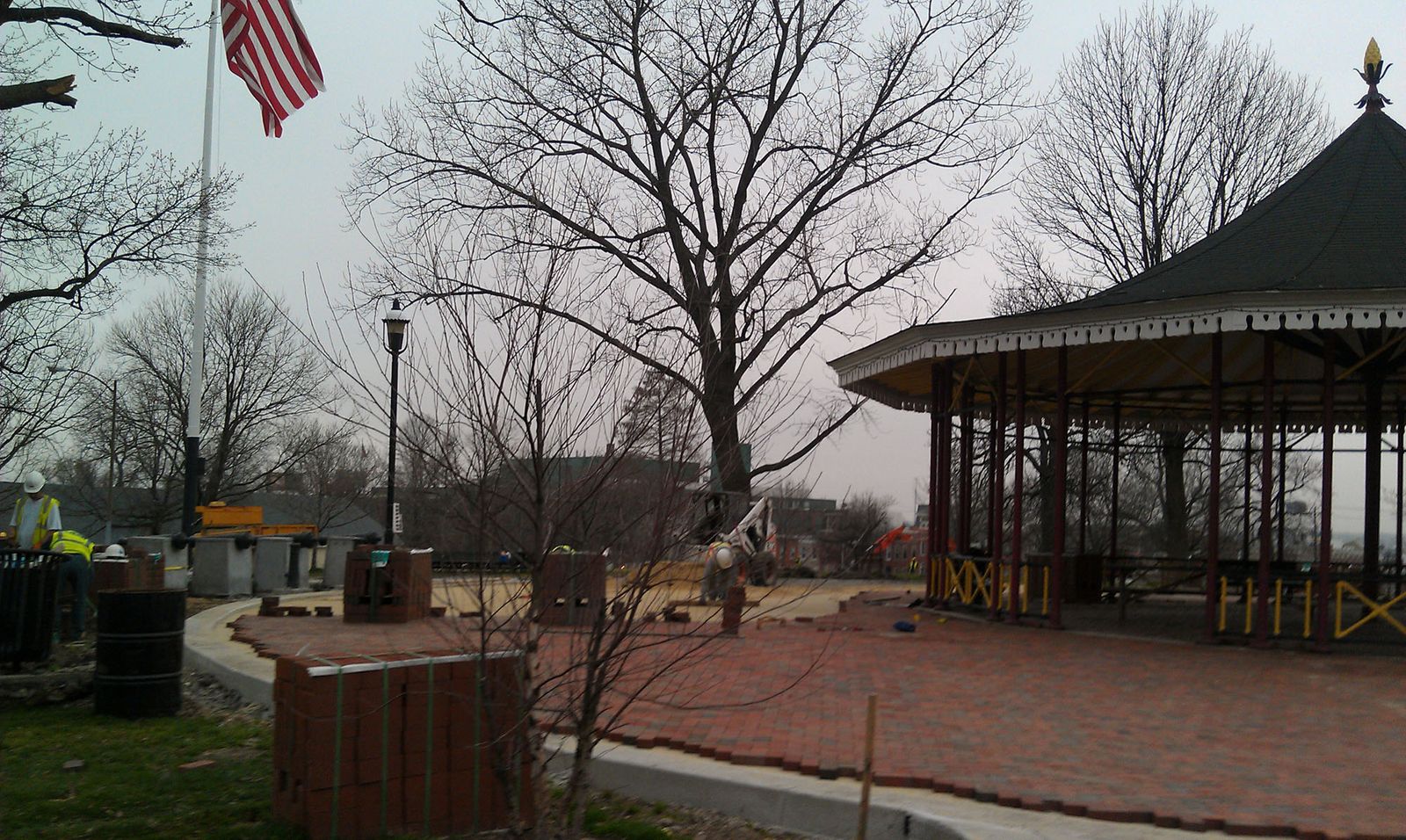 Photo source: Riverside Neighborhood Association
It used to be a lookout, then a place of an important battle, and today is a park. Today, it's a place you want to visit if you prefer long walks in nature, and taking photographs in the tranquil meadows.
Fells Point – Take a walk on the cobblestones
Location on Google Maps: https://goo.gl/maps/4FDqSyMgnhJYeSgs6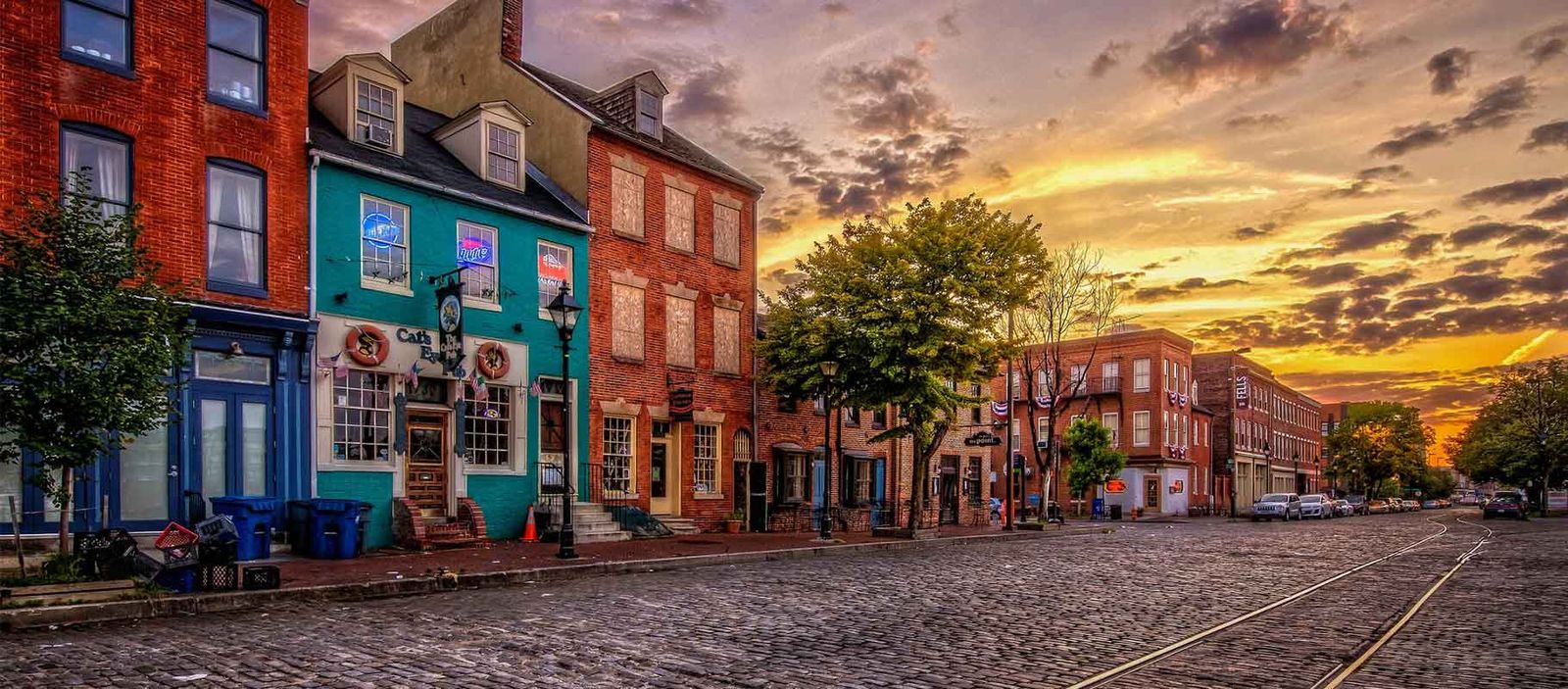 Photo source: Bite of Baltimore
It's an old neighborhood with a tradition that spans over 250 years. Enjoy its boardwalks, cafes, and restaurants, as well as the old buildings. A perfect memory hides in front of those rustic buildings, ready for you to take it.
Washington Monument and Mount Vernon – Enjoy a free history lesson
Location on Google Maps: https://goo.gl/maps/5XFJsFtssVfgfRVm9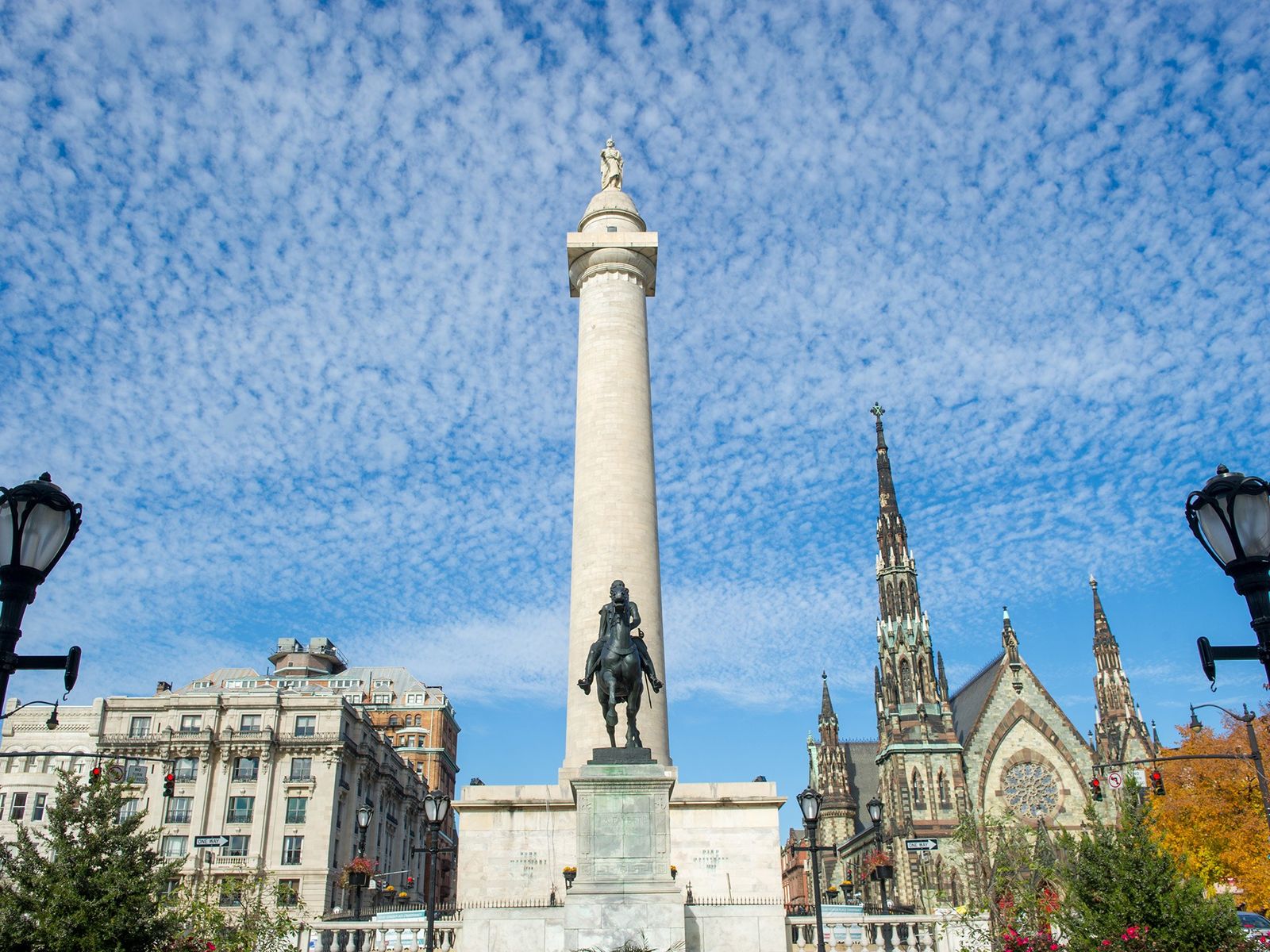 Photo source: CNTraveler.com
The first significant monument to support George Washington. If you love history, you should head here and take a picture with the State's Founder. It would be a perfect addition for your family photo album.
Fort McHenry – Visit the heart of Baltimore and American history
Location on Google Maps: https://goo.gl/maps/XEkBz4Bh5xVFR2578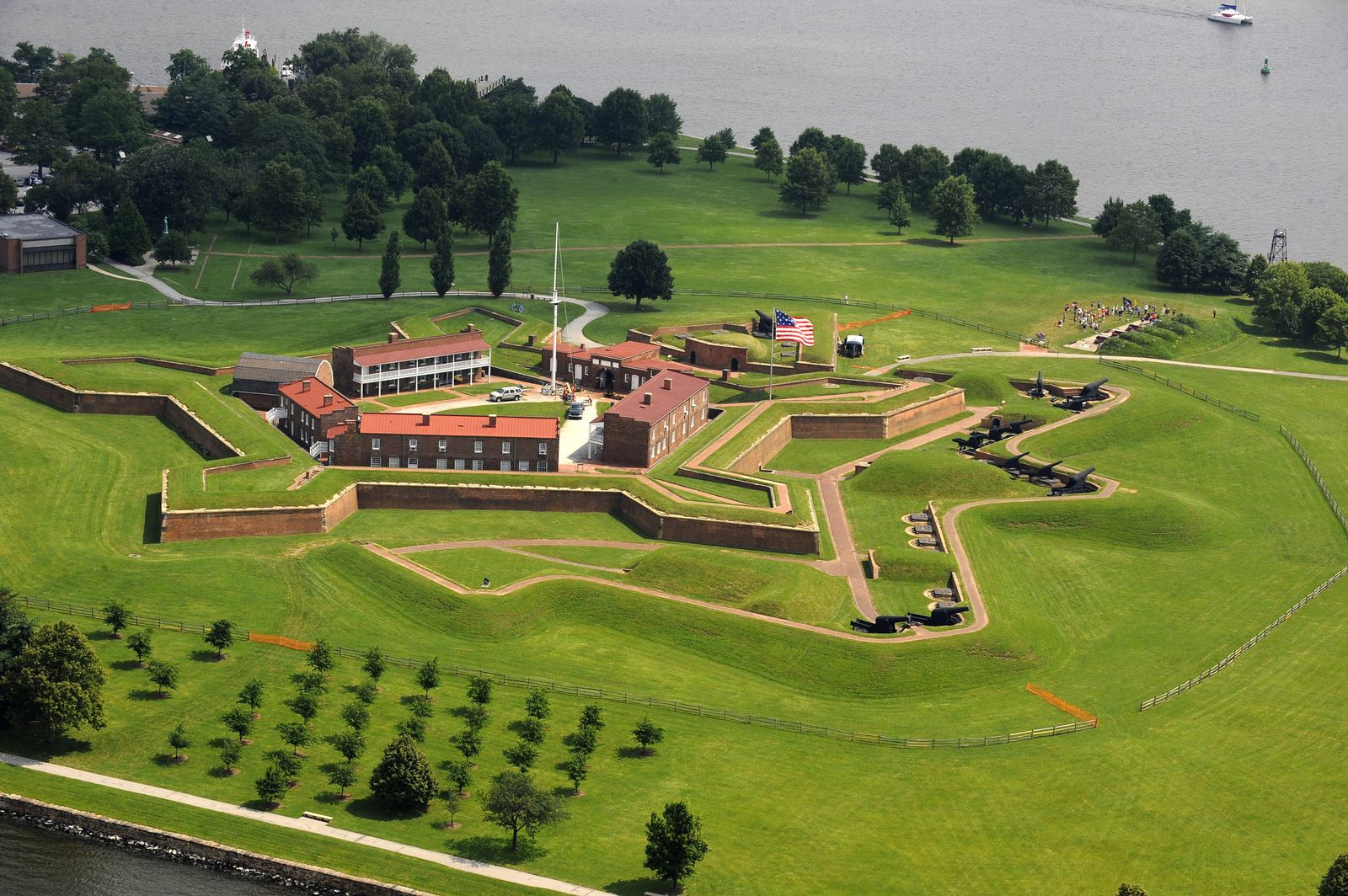 Photo source: Baltimore Sun
This old fort is well-known for two things. There was a fierce battle with the British, and after that, the Star – Spangled Banner was born. Great for a history lesson and as well as for a photo shoot. In a way, it's the heart of Baltimore.
Other locations for a family photo shoot
Before you head anywhere, consider taking a professional photographer with you. Certainly, you could do a photo shoot, and maybe even know something about how to shoot a natural family portrait. But, it's probably better to hire a professional photographer.
Ana Koska is a newborn and children photographer that enjoys doing outdoor children photography the most.  She goes all over Baltimore to shoot, and here are some of her favorite photography locations. Check them out.
Family Photography Baltimore
These are the best locations in Baltimore to visit for a photo shoot with your family: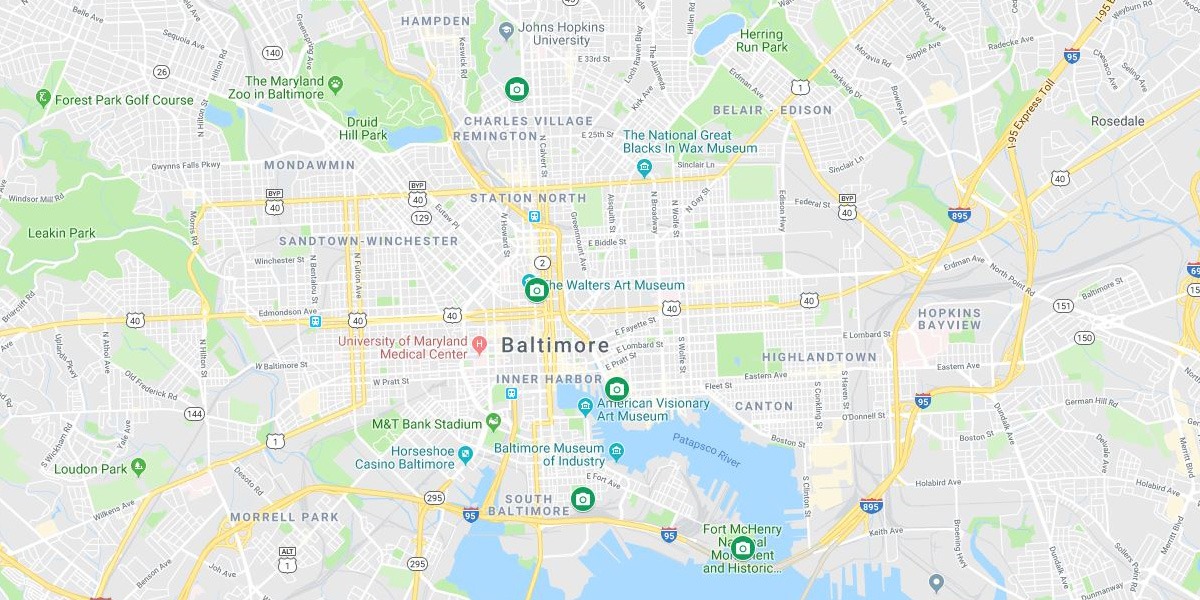 Maternity photography Baltimore
Visit these locations in Baltimore to take an amazing maternity photo: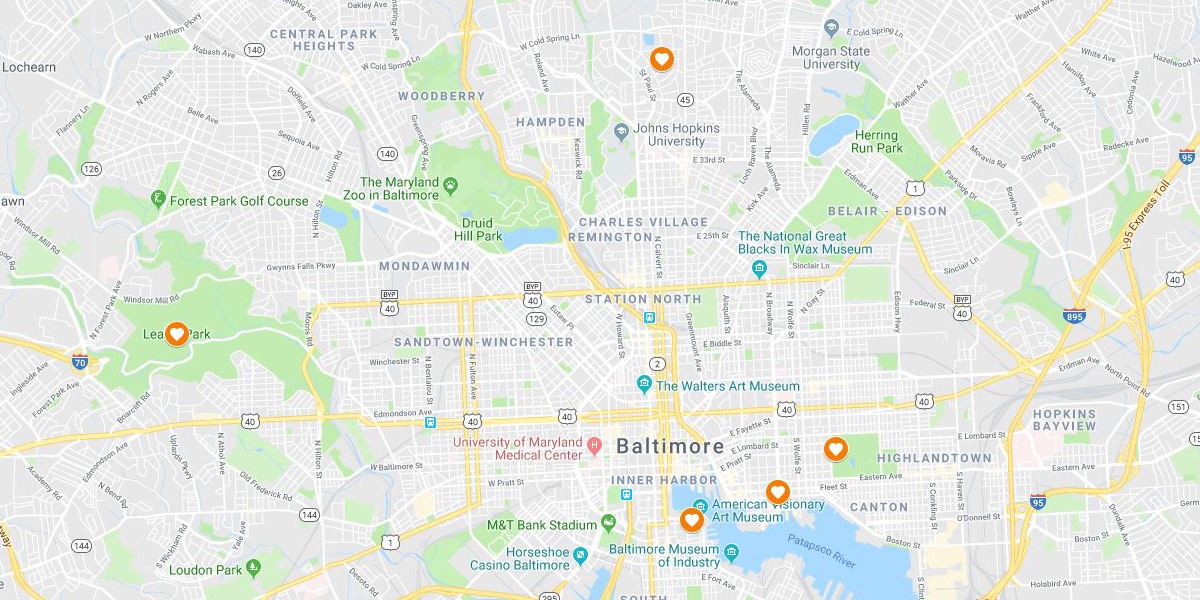 Parks in Baltimore
Baltimore has greenery in abundance, and you can see it by visiting its parks. These are the most notable ones.
Monuments in Baltimore
Baltimore was home to numerous important historical events. Thus, it has enough monuments to praise its great history.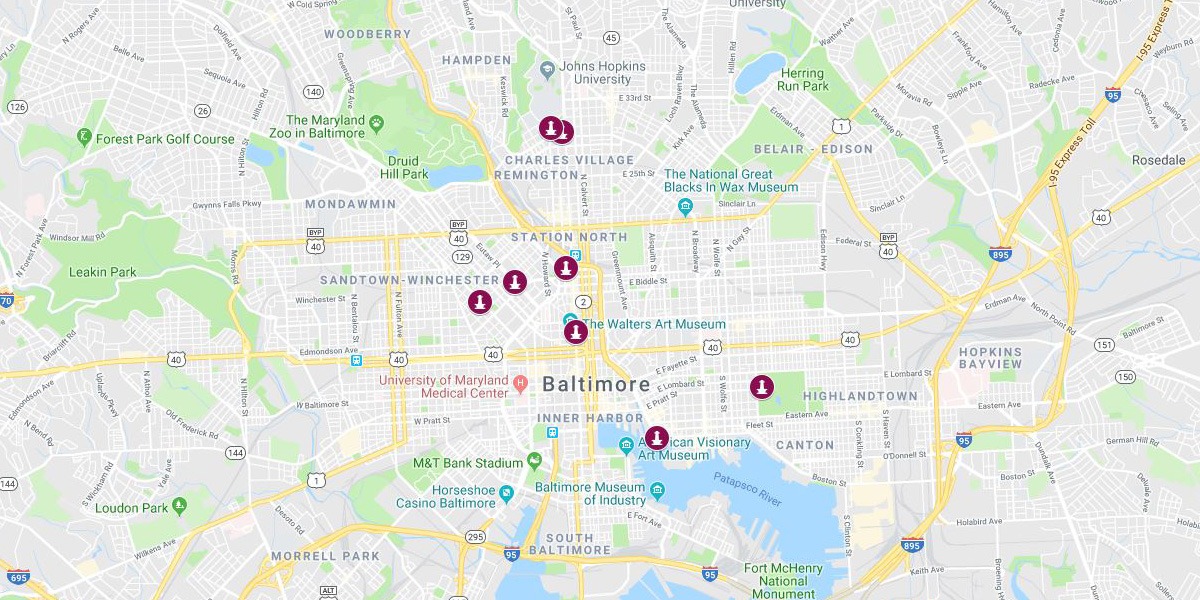 Attractions in Baltimore
Not a big fan of history? Well, that's ok, as Baltimore offers everything from water taxis to baseball stadiums.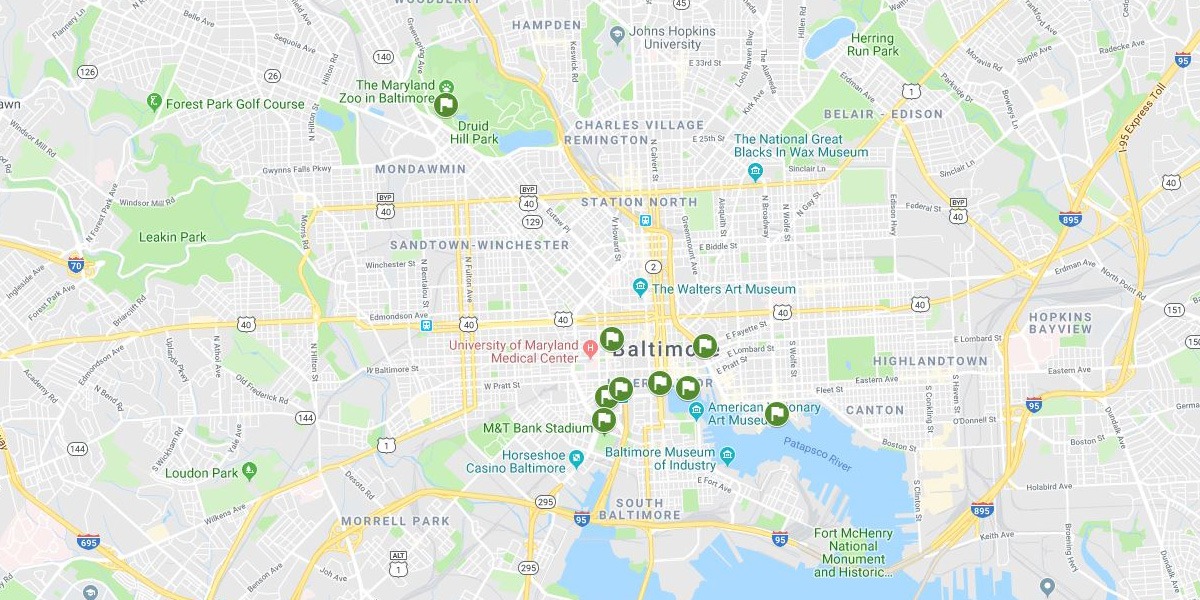 Neighborhoods in Baltimore
Check out these neighborhoods if you want to see the finest aspects of living in Baltimore.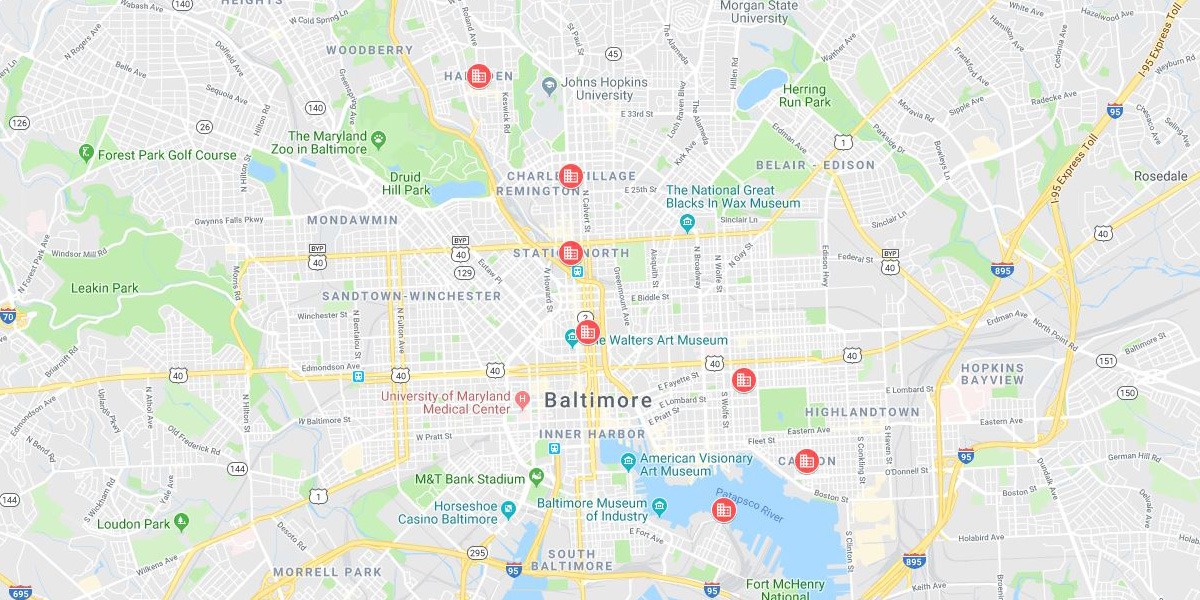 Baltimore offers so much to explore
Truly, Baltimore has so much to offer. And, you don't even need to explore all of it.
It's totally fine just visiting those places that pique your curiosity the most. Either way, don't forget to bring the camera. Take a moment and take a picture. Make those memories last eternally.