So – the big day has arrived and you have a new member in your family. Congratulations! A few days have passed and you have come to terms with all the new feelings and excitement. That means it is the perfect moment to preserve some memories for the times to come. But also to start preparing for your newborn photography session.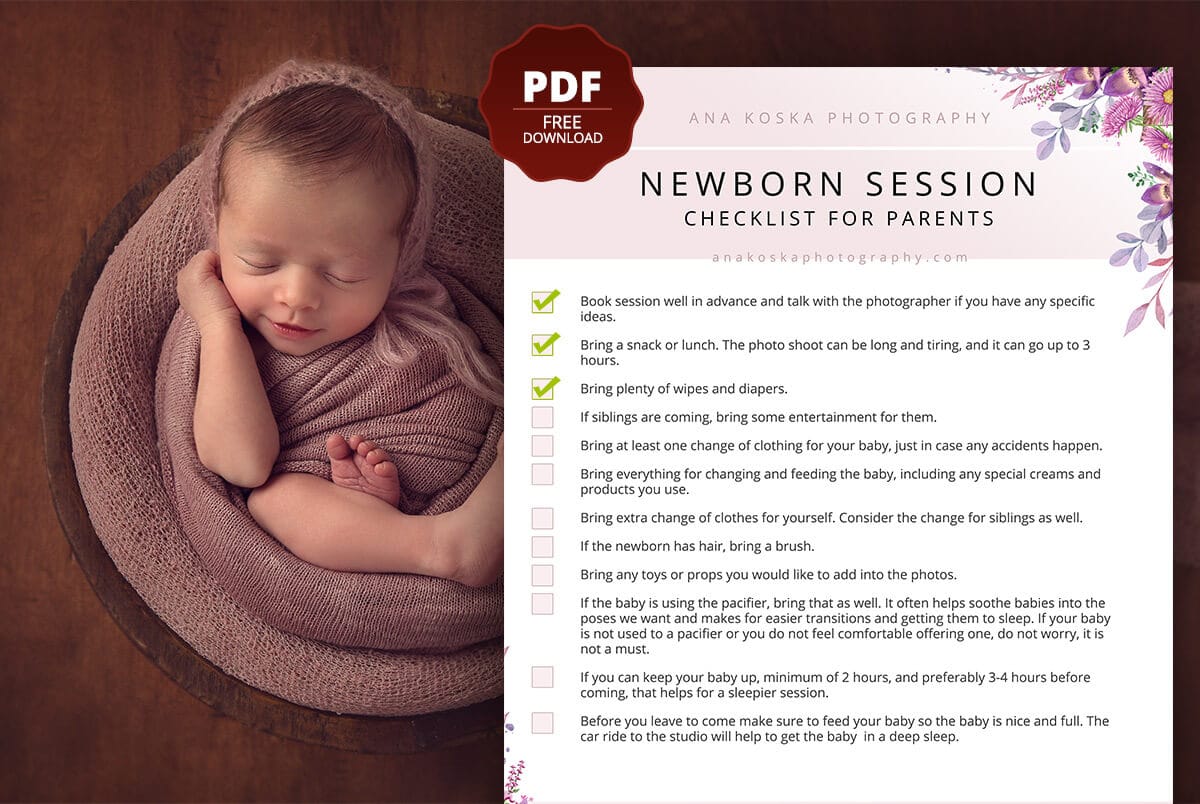 Why is Photographing Your Newborn a Must?
Your new family member has arrived home, you have had a few days of adjustment, and now you can start thinking about all the practical stuff that needs to be done, but also about keeping the memories of those blessed days for the future.
Every new parent knows how difficult it is to do it themselves, because no matter how much photography experience they already might have, the fact is:  babies are cute, but they are in no way easy models.
This is exactly the reason why you should leave that job to a professional: so you can just relax and enjoy your bundle of joy, while the photographer does all the work about preserving your most precious memories.
However, the successful photo shoot requires some preparation, and although there is no definitive newborn photography prep guide for parents, there are some tips and tricks that we recommend.
The Best Time to Schedule a Newborn Photography Session
The first important question is when should the session take part. First, you should ask yourself whether you want the photos of the baby asleep, and, if that is the case, the session should be done early, within their first 14 days. Around 8 days old, babies start stretching out, so it is more difficult to get them into those cute, sleeping poses.
However, some parents do not really understand why you would even want to take baby photos when they are asleep, and they want playful and awake baby photos. That changes the timetable, and those photographs should usually be taken after the four-week mark.
Managing Your Expectations for Baby's First Photography Session
Before the actual photo shoot, you should take some time to talk to your photographer about your vision or the ideas for the newborn photography session.
While preparing for the newborn photo shoot, parents often do some research online and/or come with their own ideas, which are often cute and fun. However, the photographer might have some tips about realization and facilitating those ideas, but also some realistic facts and advice. This might be about posing, props, shooting style or really anything connected to the session itself.
The parents should always first check out the photographer's quality and style of work to ensure they will get what they expect. Some photographers do more portraits, some prefer posed scenes, some lifestyle images, and all of those styles should be discussed in advance. Also, always keep in mind that every newborn photographer will always first take into account the safety of the baby, and only then the quality and creativity.
Most photographers have a great selection of props, hats, headbands, bowties, blankets, baskets and backdrops to choose from. The parents should discuss their desires before the session and let the artist know of any special items of their own that you would like them to use.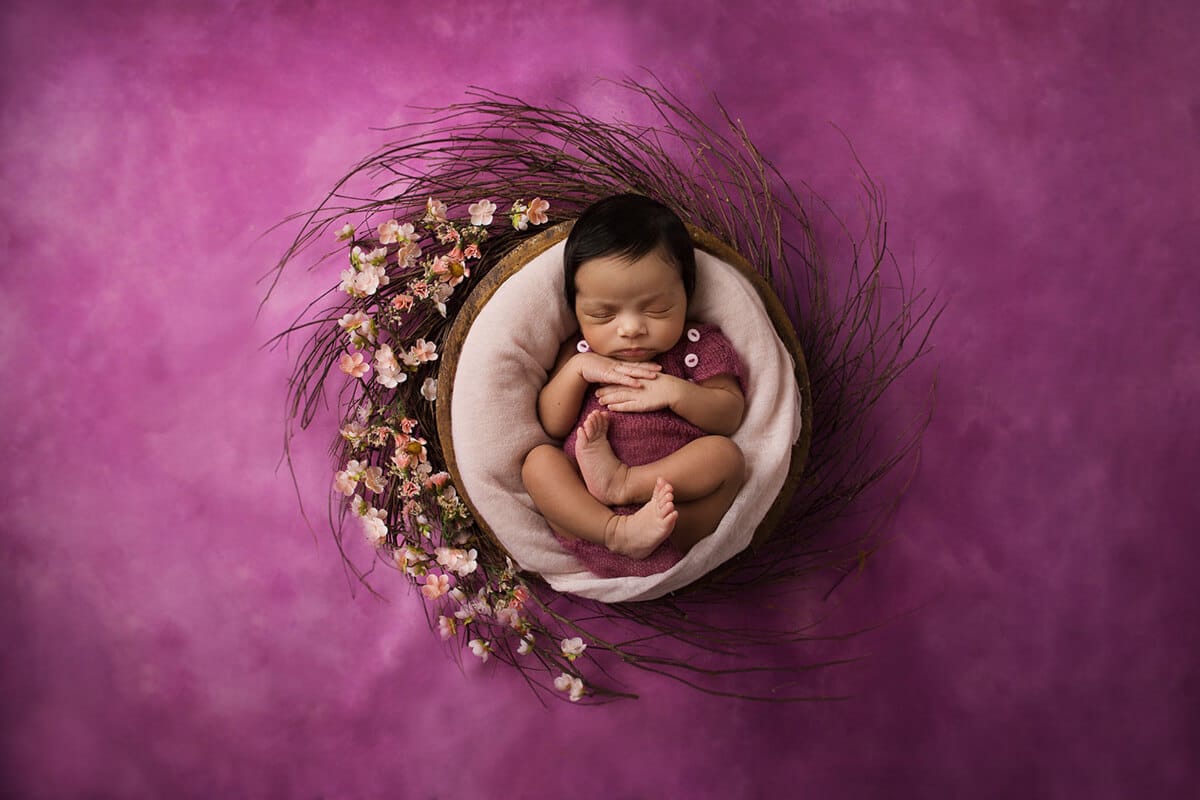 When it comes to the style, the parents should decide whether they would like a candid home photo session or a posed photo studio session. These will look quite different and have a very different atmosphere, so it is best to decide in advance what suits you and the baby. If you are doing a newborn home session, you do not have to leave the house, which can take a load off, and you will end up with a very intimate scene.
However, if you would like something more fancy and stylish, the studio session may be the right thing for you. In the studio you can use more props, try out a variety of different poses and different backgrounds, and, also, in most cases, the studio session will have better quality of lightning, which can produce some very classy portraits.
Another important thing that should be discussed in advance is the session timing. Some parents could expect that the infant photo shoot would have the same timeline as when shooting adults. In reality, shooting babies takes more patience and time, even compared to shooting toddlers. Parents cannot even imagine that the posed newborn sessions can take about 3 hours. This is why the photographer should walk them through everything that is going to happen, especially if there are older siblings or pets on the scene too.
The clients could also expect that the final number of images will be the same as per adult photo shoot, while in the newborn photography they will receive a gallery with only 20 images. Taking good baby photos simply takes more time, editing process takes longer, and it is better to have these things explained in advance in order to avoid disappointments.
Checklist for Parents: What Should You Bring to a Newborn Photo Shoot?
A lot of photographers have prepared a newborn photography checklist for parents, in order to facilitate preparations, and to avoid confusion and misunderstandings on the day of the photo shoot. So, here are some newborn photography essentials:
Bring a snack and water for yourself and any pets and siblings. The photoshoot can be long and tiring.
If siblings are coming, bring some entertainment for them.
Bring at least one change of clothing, just in case any accidents happen.
Bring everything for changing and feeding the baby, including any special creams and products you use.
If the newborn has hair, bring a brush.
Bring any toys or props you would like to add into the photos.
If the baby is using the pacifier, bring that as well. It often helps soothe babies into the poses and facilitates getting them to sleep. If your baby is not used to a pacifier or you do not feel comfortable offering one, do not worry, it is not a must.
→ PDF DOWNLOAD: Checklist for parents for newborn session ←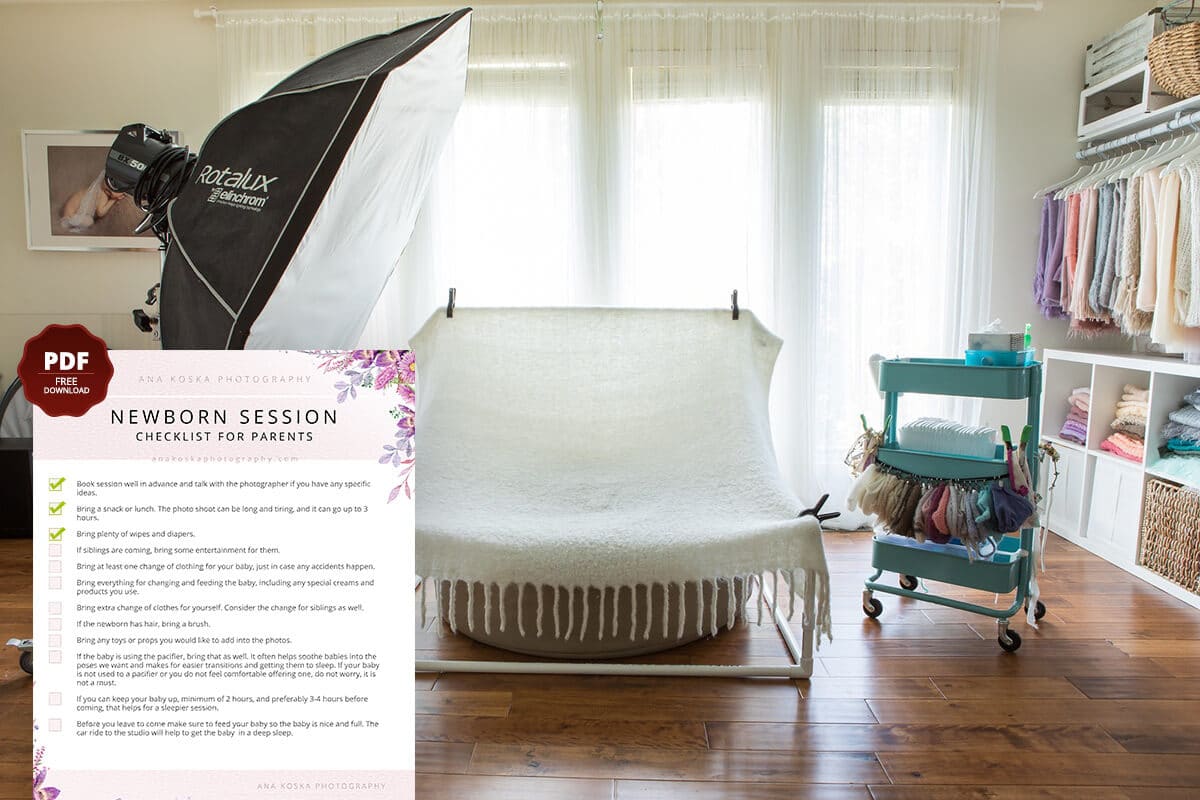 Clothing Choices for Newborn Photo Session
There are some universal rules and tips about choosing the best cloths for the photo shoot, especially about choosing the palette, coordinating colors and the choice of accessories. However, baby sessions are even more complicated. So let's see how you can properly prepare for your newborn photography session.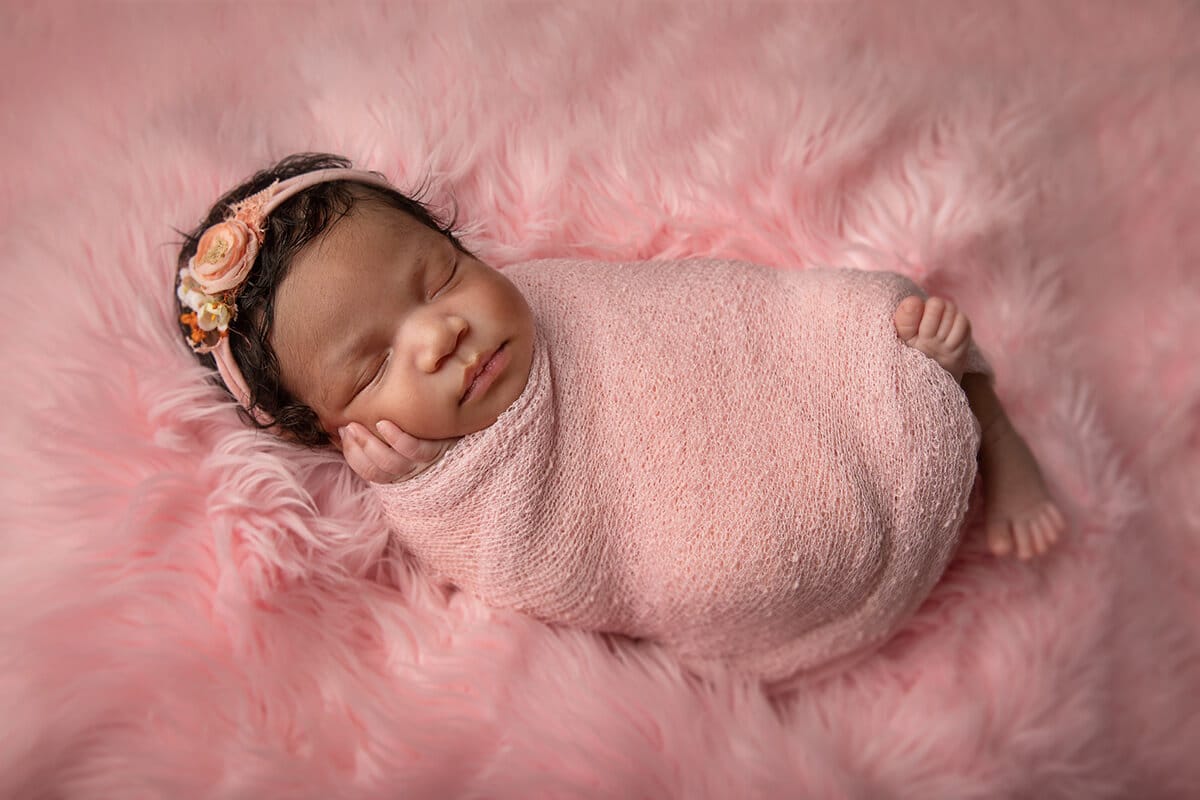 What Should the Baby Wear?
First, and most important: when choosing the newborn photo outfits, try to use as many props as you can! Anything and everything is welcome! Wedding rings, fluffy blankets, knitted hats and socks, cute stuffed animals and toys, baskets with wide bases, scarves, even jewelry. Most of the newborn photographers have some of their own accessories, but parents are also welcome to bring their own, especially if they want to set more intimate, personalized tone of the photo shoot.
As for those adorable baby outfits, we suggest prepping about two to three wardrobe changes for a standard newborn photo session. They should be readily available during the session in order to save time. This can include a simple diapered baby and something funny like a cute onesie.
Another important advice is to loosen baby's clothing and diapers at least half an hour before the session. This will give time for any imprint marks and redness to disappear, and the baby's skin will look flawless.
What Should the Parents and/or Siblings Wear?
Another important question from parents as they are preparing for a newborn session is what should they wear. The simplest and the best advice a photographer can give is wear what makes you feel comfortable. There are couple of tips and tricks though.
Parents or siblings should wear solid colors and avoid patterns so they do not catch the attention from the main subject – the baby. Those may be gray and cream clothes, but any other color that you prefer might work as well. One of the most common suggestions is to pick one or two colors and then coordinate different tones of the colors together. For example, you can mix light and dark gray or blue together. Blankets and pillows can be draped on couches for added texture and color.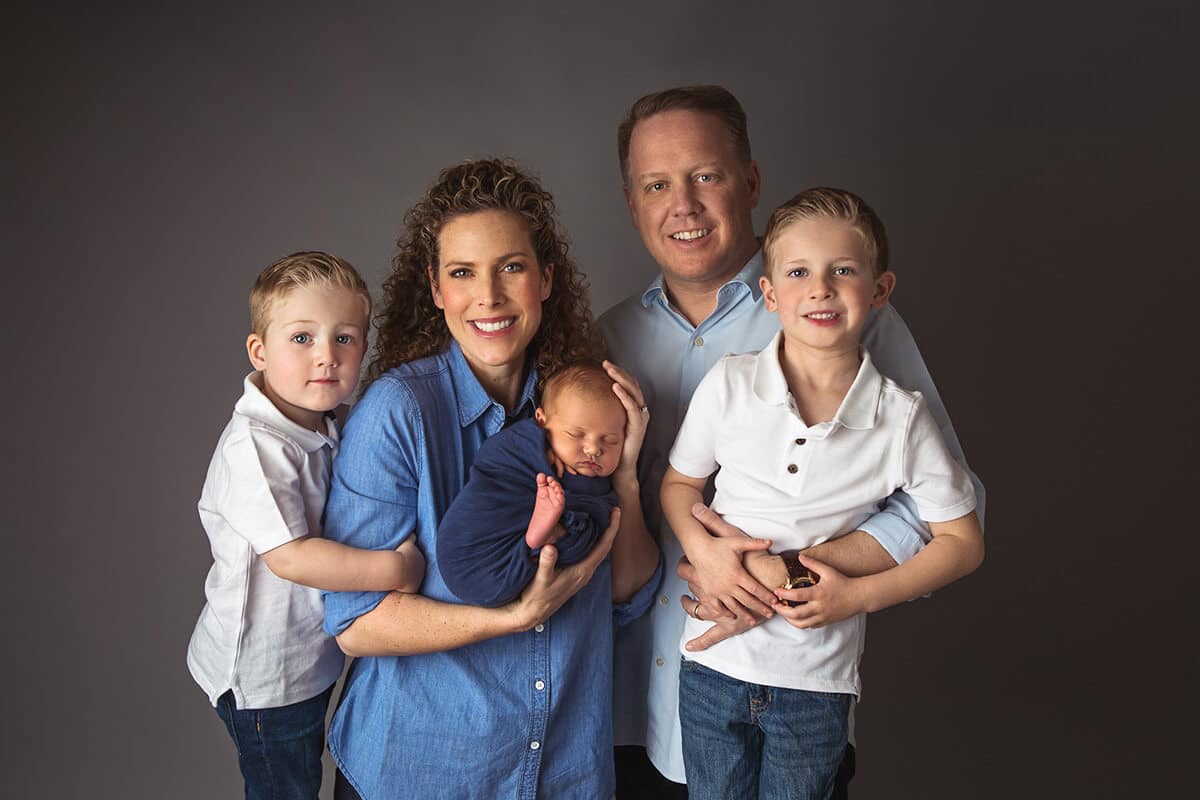 If you are going for traditional portraits against a solid background, you will want something simple, without complicated patterns and logos, so nothing distracts you from your subjects. Soft, neutral fabrics are usually most comfortable and do not distract from what the baby is wearing.
Sleep Management: Keeping Your Baby Awake Before the Session
As we have mentioned in the beginning, you should discuss with your photographer whether you want those cute sleeping newborn photos, or you prefer the baby to be awake and playful.
In the first case, keep in mind that all of those classic newborn images with cute poses, curled up in baskets or blankets, that we all love, require your baby to be in his or her deepest sleep. When babies are sound asleep, those poses are much easier because they are relaxed. In order to achieve this, try keeping your baby awake 30 minutes or maybe even full hour just before the session time. Another suggestion to keep babies awake is to give them a nice long sponge bath an hour before the session, so that when they arrive to the studio they are ready for a long nap!
However, do not stress if you cannot or feel like you should not do this! It is simply a suggestion, but babies often have their own ideas of when they want to sleep.
How to Manage Baby Feeding?
Besides a sleepy baby, a content baby with a full tummy will ensure a successful photography session. Photographers often recommend parents to feed their baby full right before they come to the session. Some parents might object, but in reality it is helpful if you feed your baby before your photo session, so they will be ready to sleep. In this case – warm milk equals a happy model!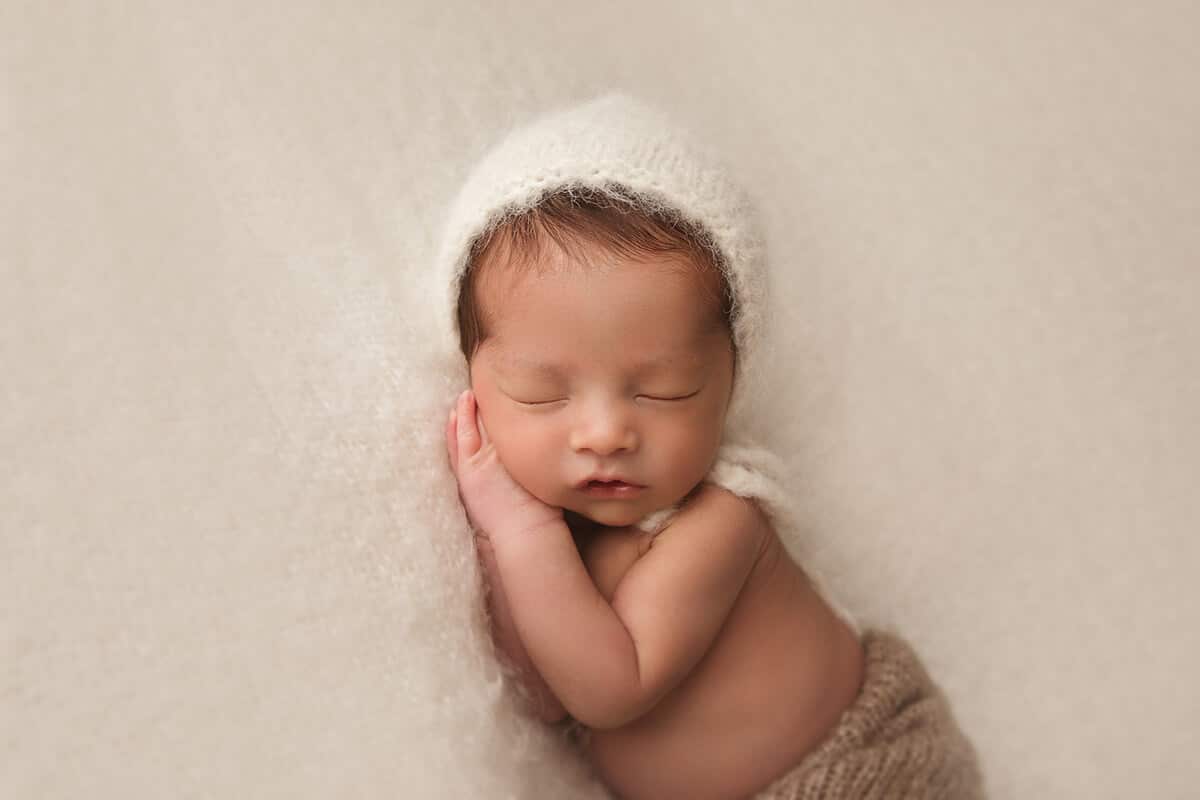 One of the best options is for parents to arrive to the studio and then take all the time needed to feed the little model until they are full and ready to take a long nap. Depending on the deal with the photographer, the parents should come about 30 minutes early, settle in and feed the baby till it is full, happy and sleepy.
Of course, during the photo shoot itself, there should be plenty of breaks for messes, feeding and cuddling. Newborns will need feeding breaks throughout the session, especially if they are a little fussy. Feeding times also allow photographers to capture intimate nursing moments between mommy and baby, if that is the client's wish.
Another handy advice: Keep extra wipes, diapers, blankets, and trash bags nearby for quick cleanups. Naked babies do have more accidents, so it is a good thing to be ready. Just remember to be patient and do not get embarrassed or frustrated when things go wrong. They often do, and the photographers who often work with infants are used to it.
Tips for Keeping Your Baby Calm During the Photoshoot
Newborn sessions can last anywhere from 2 to 4 hours. The key to getting good images is to be patient. Relax and try to enjoy the session.
Temperature
Naked babies get cold. One of the more important tips for parents and photographers for a successful newborn photo session is keeping the baby warm. We suggest keeping the temperature in the room at a comfortable level about half an hour before your session start time. The warmer temperature will help your newborn stay asleep and feel safe and happy.
Is the camera flash bad for newborns?
This is another important question parents ask quite often. However, keep in mind that those 'do not use the flash' stories are mostly related to the fact that someone has literally placed a camera next to the babies face and flashed it. And that is as far from reality as you can get. In a photography studio, the experienced photographers know exactly how to use all the lightning equipment, both in terms of the babies safety and the quality of the photographs. You can read a bit more on that topic here.
Sit Back and Relax
Once the baby has been fed and dressed, most of the photographers tell the parents to just sit back and relax, while they do their work. However, the very important part with relaxation is knowing the newborn photographer you chose will put safety at the highest priority during the session.
You should keep in mind that there are some very cute and creative poses out there, but the experienced photographer will never do anything that will compromise the safety of the littlest models. That is the most important thing when it comes to basics and tips for successful newborn photography, although every photographer also has their own bag of tricks.
So trust your photographer, and trust their patience. This is really important. Keep in mind that it is OK to take a 5-10 minutes break if needed to help children take a minute for a snack or drink and try again. That is why the newborn sessions are scheduled with lots of time to have delays for situations just like this, but also for some casual playing with the baby. So when you are choosing a photographer, ask them about their policy on this.
What if you Want the Photo Shoot of Your Own?
If you have some basic equipment, and want to try it, making your own photo session is certainly something you should try. You can have some fun with your baby, make some unforgettable moments, and maybe even some great photos. If that is the case, the best approach is fully casual: relax, have fun and shoot when something your baby does inspires you. Those candid photos will certainly make great memories.
However, the greatest idea would be to have a bit of both worlds: both your own, candid and intimate baby photos, and some professional, studio quality images you can brag about to your friends and family. Babies grow up really fast, and latter you will be happy to have some professional quality portraits as well. Not to mention that when shooting on your own, it is hard to include yourself in the photos, and later on you might regret not having some mutual family portraits as well.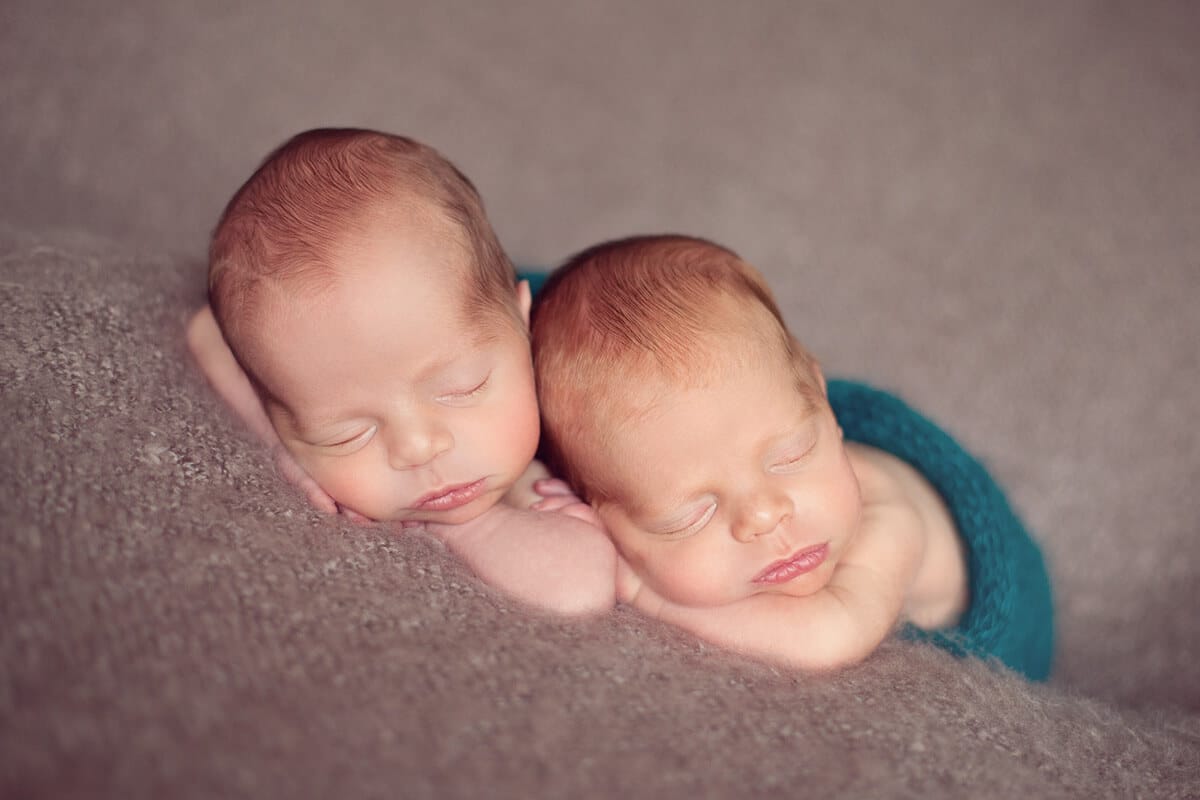 Some Final Thoughts About Preparing Parents for the Newborn Photo Shoot
In the end – always remember that you know your newborn better than anybody, so never hesitate to bring up any concerns or suggestions. You should always be upfront with your photographer about anything.
However, do stay patient. Babies can sense when their parents are upset. Crying, inability to soundly sleep, bathroom breaks, and the need for more feeding are all normal things during a photo session. Prepare for accidents and pauses to clean up or calm down the baby.
The truth is – you can never know how a newborn photo session will go. Babies are pretty unpredictable models, but that is what makes them so adorable! Hopefully, these suggestions help you feel prepared and comfortable for your upcoming photo date. If you are still unsure about something, just ask the photographer! And for some inspiration, check out my newborn photo gallery.